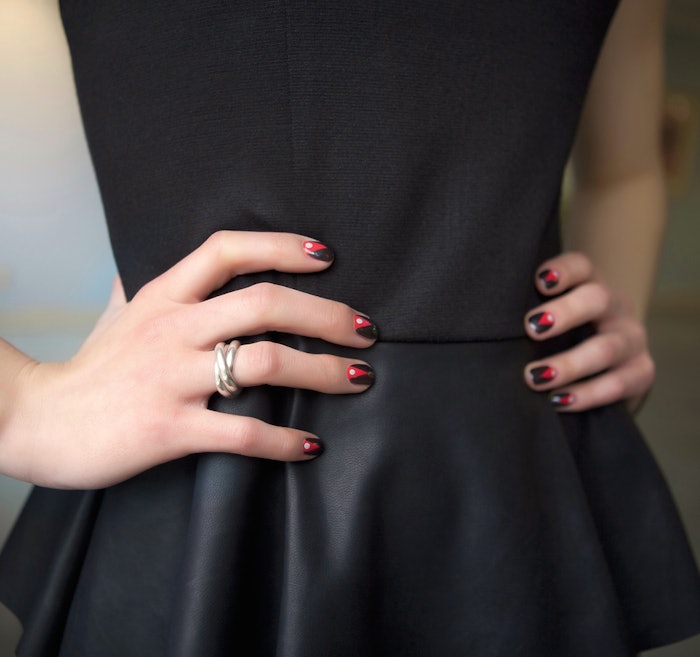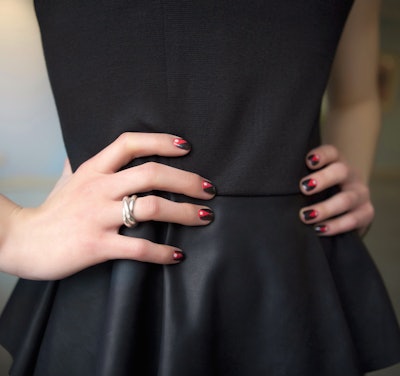 As a nail tech, you likely know clients and working women who don't like a ton of glitter or tiny cartoon drawings all over their nails. Give them the freedom to try something fun on their tips without going overboard. Scroll through to see several ideas.
 
This formal tuxedo design by Katie Jane Hughes used a base coat of Butter London Chimney Sweep. Tape off triangles with striping tape and polish moons with Butter London Snog, then finish with a dot of Butter London Billy No Mates in the center.
[Image: Katie Jane Hughes for Butter London]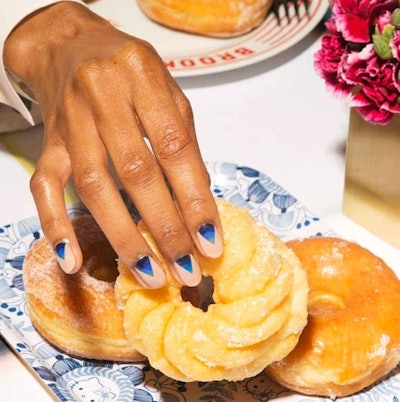 Miss Pop gave a sweet pop of color to an otherwise neutral nail for Refinery 29. To get the style, begin with a nude nail. Tape off a triangle towards the cuticle with striping tape. Paint three lines of blue across a makeup sponge and sponge onto the triangle of the nail.
[Image:  Eric Helgas for Refinery 29]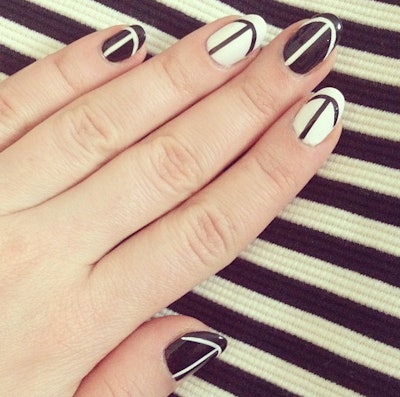 Sometimes all you need is a striping brush. Miss Pop painted every other nail either black or white and added details later in the opposite color with a striper!
[Image: Miss Pop via Instagram @misspopnails]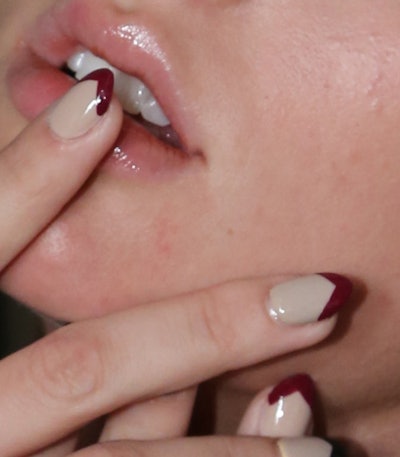 LONDONTOWN's Lakur polish line was used for a new take on the classic French. To get the look, manicurists used a nude base using Lakur Teatime and a pointed tip created with the oxblood Guarded Jewel. For a twist, an accent nail was done using the black Chim Cher-ee for the tip rather than red.
[Image: LONDONTOWN]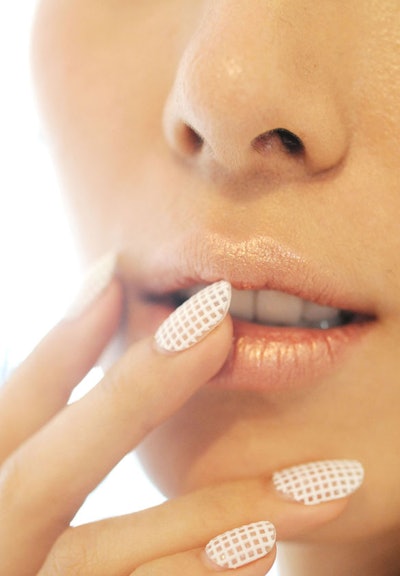 This simple nude and white grid is an easy way to cover the entire nail in a pattern without being too flashy. Danielle Candido created this look by applying thin mesh material to nails and sealing it with Morgan Taylor Make It Last Top Coat.
[Image: Morgan Taylor Lacquer]