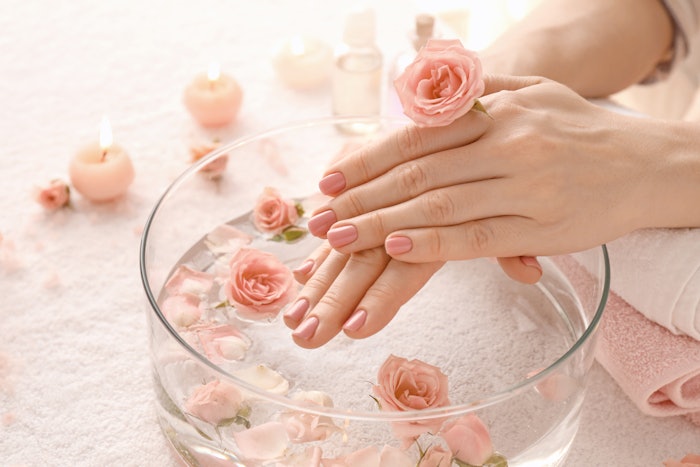 Minimalist, quiet luxury nail looks are here to stay, and rose water nails are the perfect subtle but chic look to compliment that aesthetic. 
The rose-water trend features sheer, pale pinkish shades that are perfect for any occasion. While the most popular minimalist nail looks have featured a milky white base, more people are now turning to warmer toned polishes. 
This trend is the perfect transition from spring to summer nails and can be customized to work on all nail types. You can also personalize this nail look with added sparkle or a chrome finish for a client that likes their nails to shimmer and shine.
Here's how you can create this nail look for your clients.
How-To: 
Start with prep: push back the cuticles and file into the desired shape. Since this look traditionally doesn't feature any embellishments, you want to make sure your base is pristine. 
Start with a base coat.
Apply one to two coats of a sheer pink color.
Seal the manicure with a top coat.