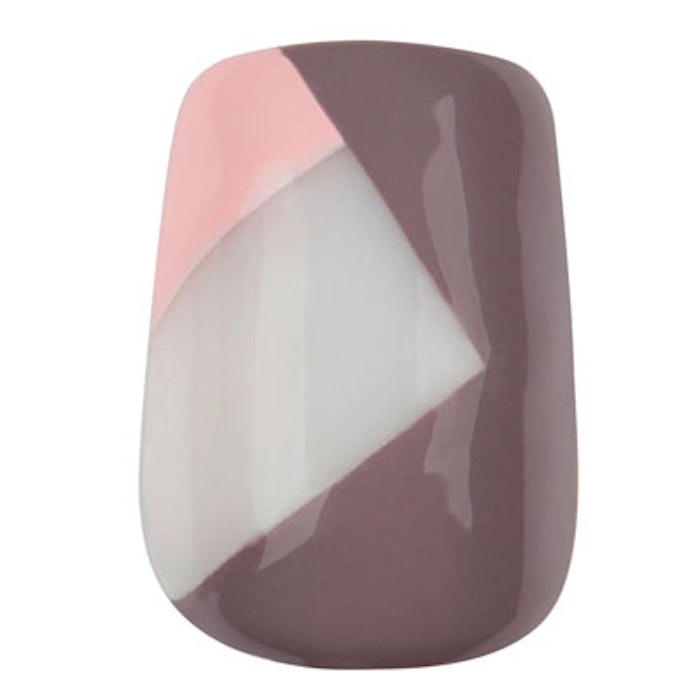 Mimi Wilson of @nailsbymimi teamed up with China Glaze to create this beautiful negative space manicure using the brand's Rebel Fall collection. Here, the step-by-step instructions for this perennial look.
Nail Art Tutorial: Neutral Negative Space
China Glaze Rebel Fall collection is a '90s baby dream come true. The collection, which is named after iconic songs, shows and musicians of the decade, is available in 12 shades that range from neutral cremes to bold shimmers, with every finish in between.
To bring this collection to life, Mimi Wilson of @nailsbymimi lent her creativity and skill to create a series of looks that suit every style and occasion. Below is the step-by-step tutorial to her gorgeous negative space manicure using polishes Dope Taupe, Fresh Princess and Fast Forward.
Step 1
Apply one coat of Strong Adhesion base coat.
Step 2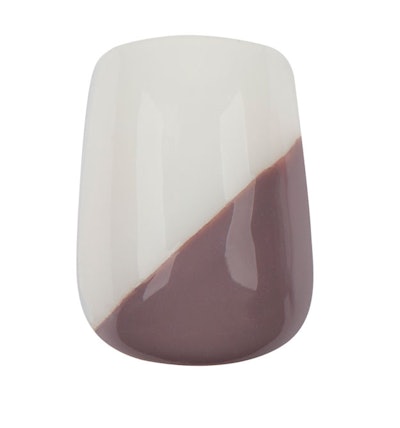 Once dry, apply Dope Taupe in a diagonal line starting on the right side top corner to the left side just below the center. Fill in.
Step 3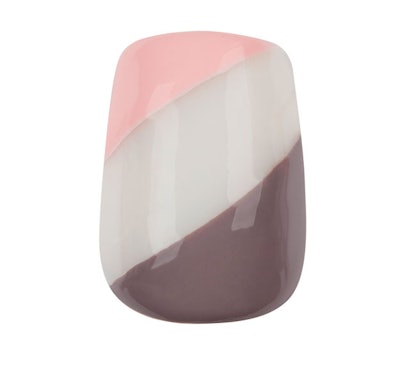 Using Fresh Princess, apply another diagonal line starting on the ride side. Make sure this line is parallel to the first. Fill in.
Step 4
Using Dope Taupe again, polish one last diagonal line starting at the top left corner to create two sharp, square corners.
Step 5
Once the design is dry, seal it with Fast Forward top coat.
Have you tried the China Glaze Rebel collection? If so, which color is your favorite?
For more nail art tutorials, check out:
Swarovski Amethyst Accent Tutorial
Nail Art Tutorial: Falling Feather Using EzFlow TruGel Visions