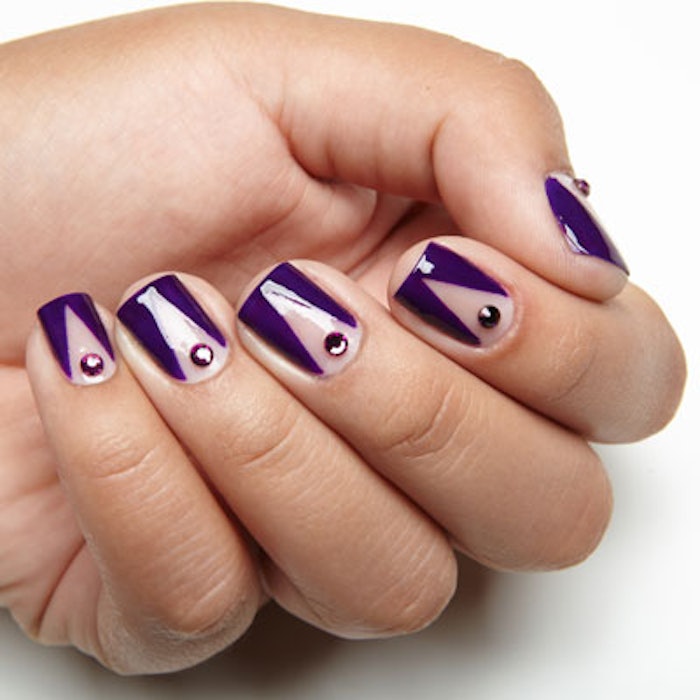 This simple negative space design features a single amethyst accent and is the perfect everyday, fancy nail art for clients. Learn how to recreate the look with this video tutorial.
Nail Art Tutorial: Amethyst Crystal Accent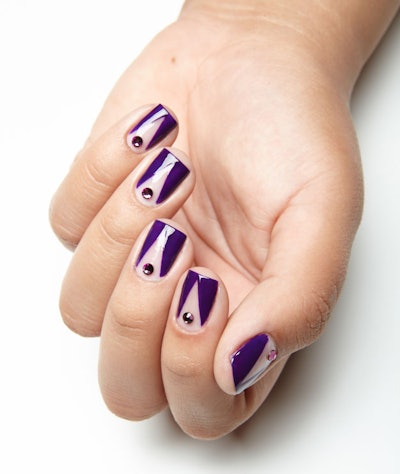 What happens when you give a talented nail artist like Yasmeen Sandoval Swarovski crystals and free reign to create what she wants? Magic! This everyday, yet fancy, nail art look is perfect for clients looking for something simple and versatile with a bit of sass in it. Using purple Verity nail polish and amethyst Swarovski crystals from the TRENDS nail art package, Yasmeen created a design that can be easily customized to match your client's OOTD or mood. Below, products used and a video tutorial.
Products Used:
What do you think of this Swarovski nail look?
For more blingtastic nail art tutorials, check out:
Royal Red and Gold Nail Art Tutorial