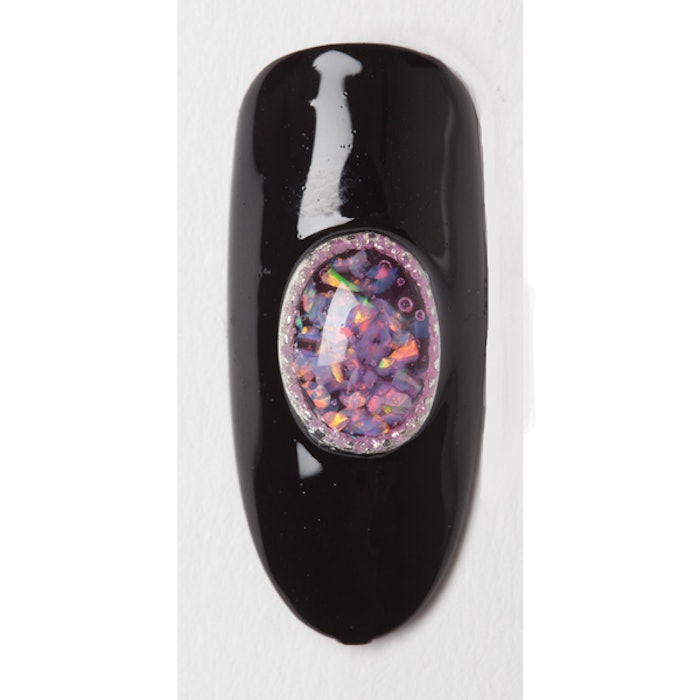 Create custom gemstone embellishments with Kokoist Gem Gel! Available in five colors, each gel is filled with opalescent Kyocera Opal flecks for a luminous look. Here's how to use it: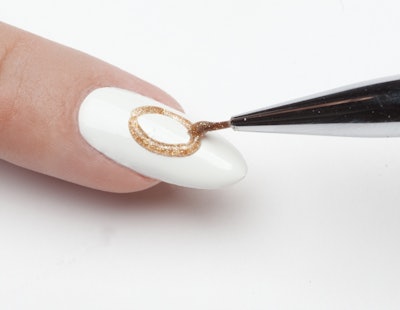 1. After applying the base of your choice, use a detail brush to paint an oval with gold gel polish at the center of the nail. Cure accordingly.

2. Next, apply hot pink glitter gel polish to the center of the oval and cure again.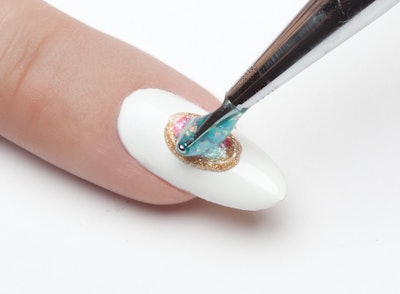 3. Use a dotting tool to pick up a bead of Gem Gel from the bottom of the jar and apply it to the center of the oval. (Note: Do not mix the separated product; the Kyocera Opal flecks should rest on the bottom.) Once the gel has self-leveled, cure it for 30 seconds under an LED light or one minute under a UV light.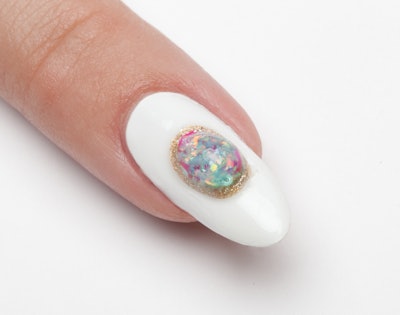 4. Finally, apply a thin layer of top coat to the entire nail and cure.