Sure, these aren't for everyday, but these gorgeous, jewel-adorned tips can inspire shorter nail designs or competition nails. Even artist Pauline Feinauer told us, "This is the most decadent set of nails that I have ever done—and I love them!" Love them too? Here's how Feinauer got the look: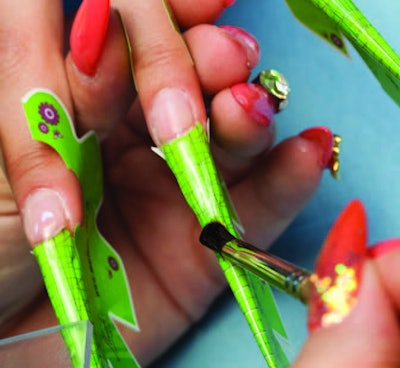 1. Feinauer began by prepping the nail and applying an extra-long form. Next, she began sculpting the extension with clear gel.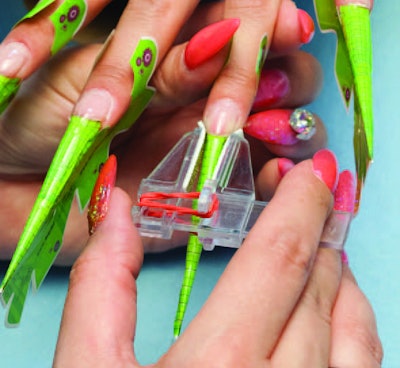 2. She flash-cured the nail and then applied a pinching tool to create a tight C-curve.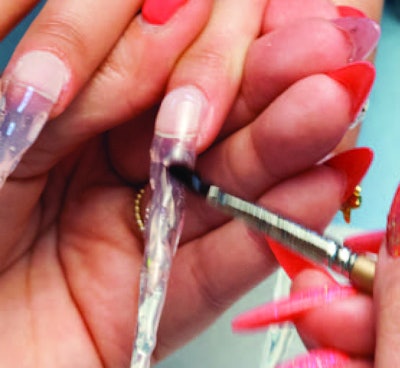 3. She continued with a second layer of clear gel to sculpt the body of the nail.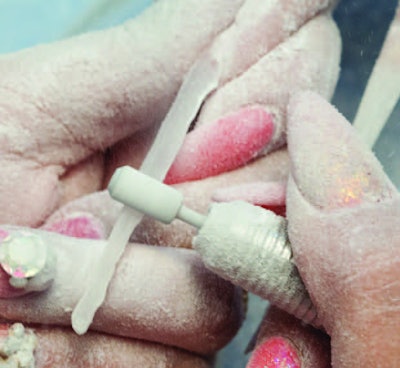 4. After curing, Feinauer filed and shaped the nail with an e-file followed by a hand file. With both, she used care to brace the extension edge with her hand so as not to break it.

5. Next, she applied two coats of black gel polish to the entire nail, curing between each coat.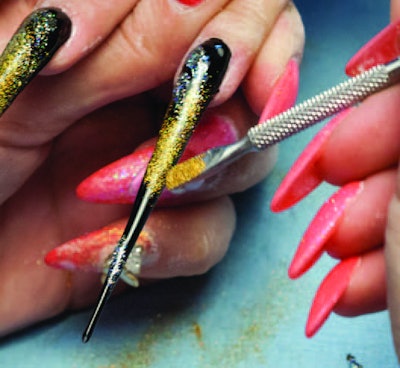 6. Then, Feinauer sporadically dusted gold glitter pigment powder onto the nail.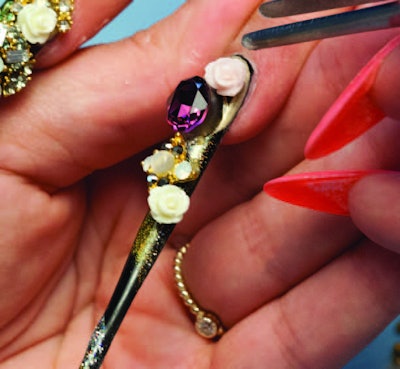 7. Finally, Feinauer artfully attached 3-D roses, charms and stones to the nails using clear acrylic to hold them in place. She finished with a high-gloss top coat, carefully avoiding the embellishments.