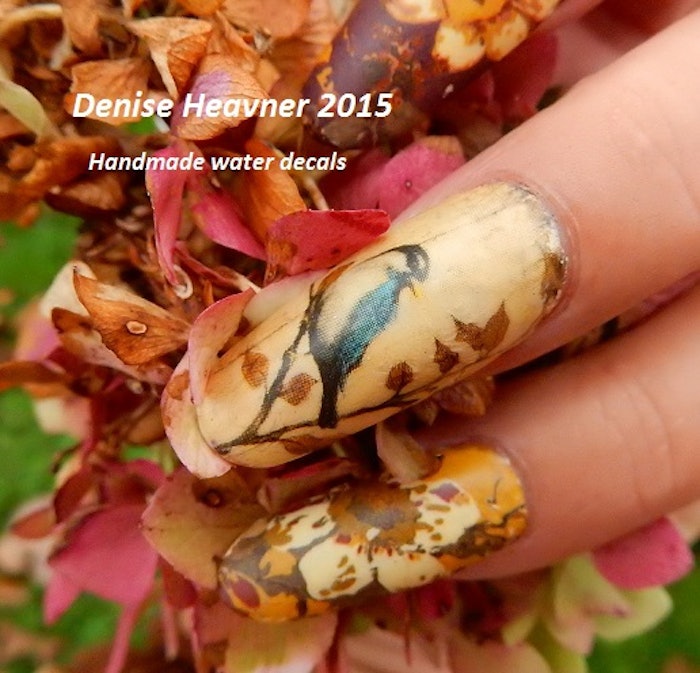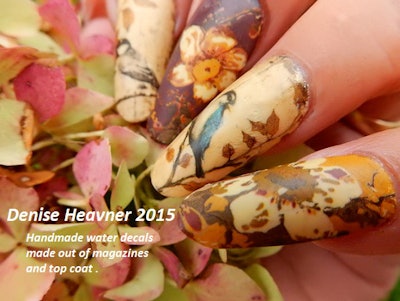 Nowadays it seems like people are putting just about anything on their nails in the name of art. Maybe you've seen Rihanna's $100 bill nails using real money, Katy Perry's pierced nails adorned with gold jewelry letters spelling out "Moschino," or aquarium nails filled with water or baby oil and floating glitters.
Easy Nail Art With Decals
Even with multiple nail clients per day, you can still transform otherwise simple nails into a masterpiece by adding nail decals. They don't have to be obnoxious or gaudy decals – in fact, they can just be added as an accent nail or over a nude base color to keep them looking chic and elegant. For proof, just look at these butterfly tattoo nails that celebrity nail artist Pattie Yankee did for a past NAILPRO cover or these winter landscape nails by Anna Neroznak using decals from RDCorp. Often you can find premade decals from online sites like Born Pretty Store, but you certainly aren't limited to just store-bought options.
Make Your Own Nail Decals
There are a few different ways you can create your own nail decals in your salon for clients. One is by painting some clear polish on a plastic mat or even wax paper, letting it dry, stamping a design over top of it, and then pulling the whole piece up off the plastic to apply on the nail. If you haven't mastered nail stamping yet, you can utilize preprinted designs from home magazines or wrapping paper for your manicures. The basic concept is that you paint clear polish over the ink of the design you want to transfer, then soak your paper in water and scrub away the paper from the design so it becomes one thin, translucent piece printed with your pattern. Licensed nail tech from Ohio Denise Heavner shows how to use this method for yourself; just watch her video:
If you try this technique yourself, we definitely want to see it! Upload your images to our newly revamped User Gallery here and include your Instagram handle so the caption links back to your account.
Images/video: Denise Heavner