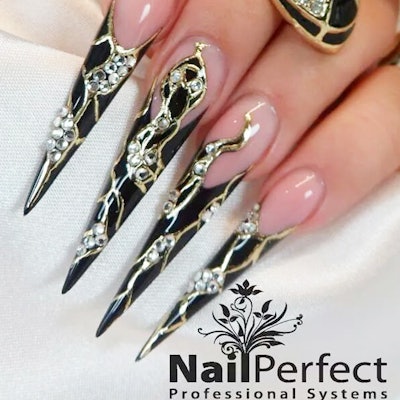 Give your clients powerful, sexy nails! Nail artist Dorota Palicka designed these inspired by the snake, using transfer foil on the thumb, index, and pinky fingers. Want to try it yourself?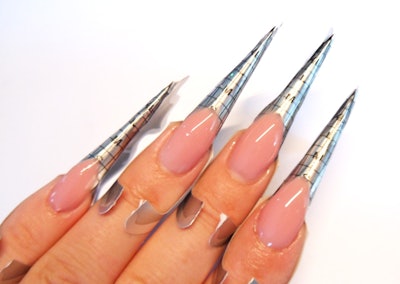 Step 1: Prepare natural nails for extensions. Apply forms in stilettos shape. Extend the nail bed with cover pink gel. Apply clear gel and push down to leave a snake-like imprint in your gel. Pinch nails with pinching clamps for a nice C-curve and extra strength.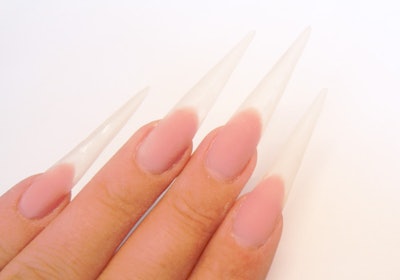 Step 2: File shape of the nails until they smooth.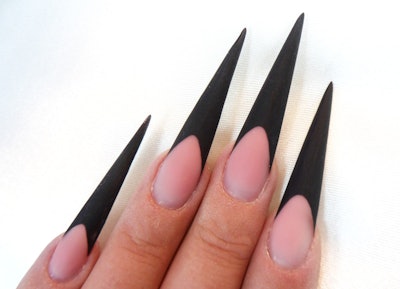 Step 3: Using angular brush and thin black gel to create deep smile lines. Apply clear gel on the top of it. File nice shape.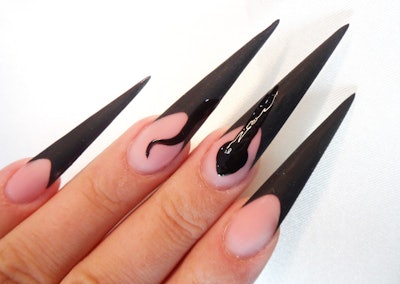 Step 4: Using black gel, draw snakeskin print design. Cure. Apply top coat and remove any sticky layer.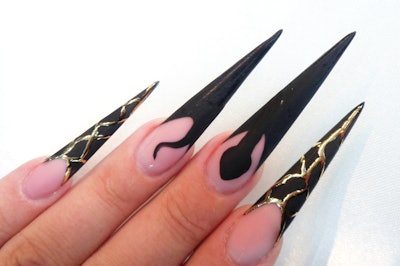 Step 5: Using Nail Perfect Foil Design Gel, draw your snakeskin design again and cure. Don't remove sticky layer! Press your foil into design to achieve a  gold jewelry look.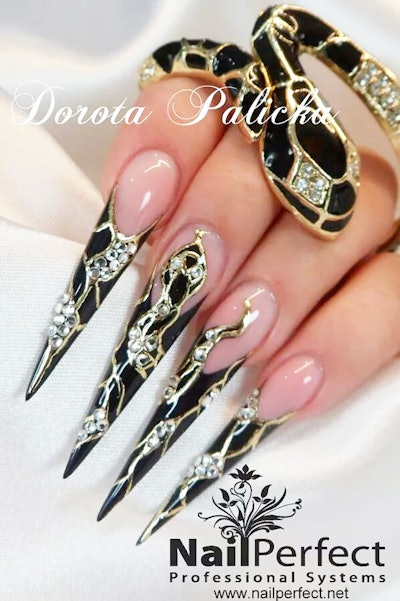 Step 6: Apply gems and top coat to protect design and you are done!
[Images: Dorota Palicka]