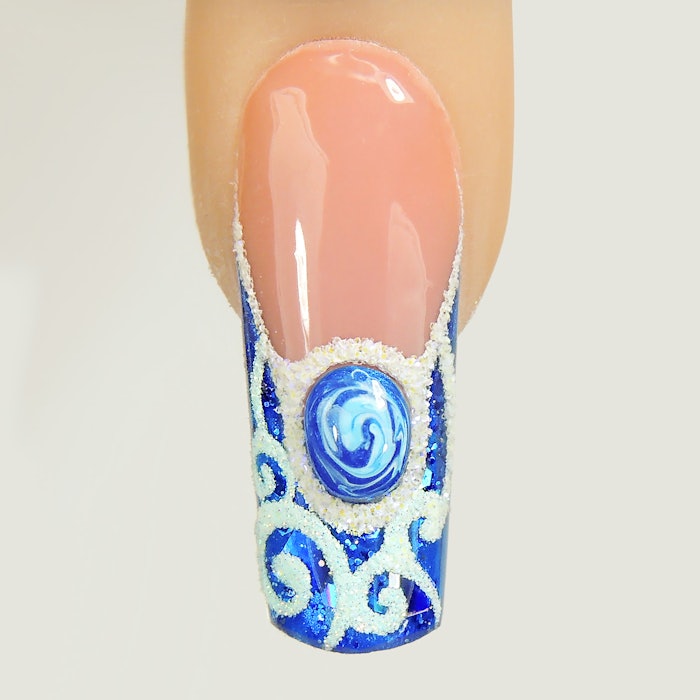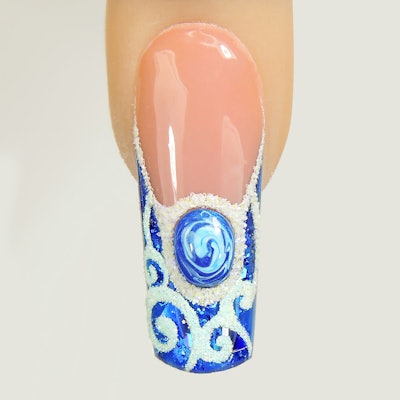 Snowy, icy, and sophisticated, every tech needs to try out this design from Croatian nail tech
Jana Duzanec
. Click through to see step by step how it's done.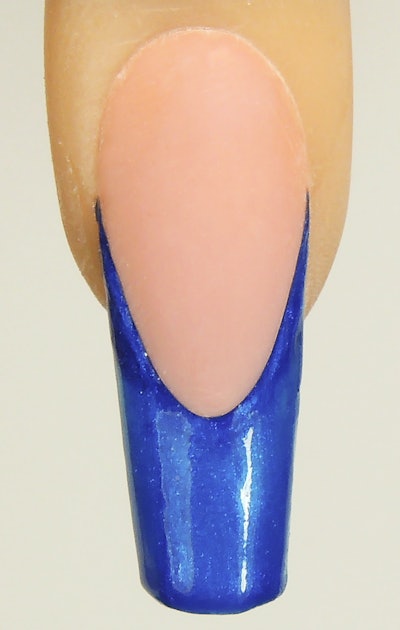 1. Build the nail extension as usual and add metallic blue gel on the French tip.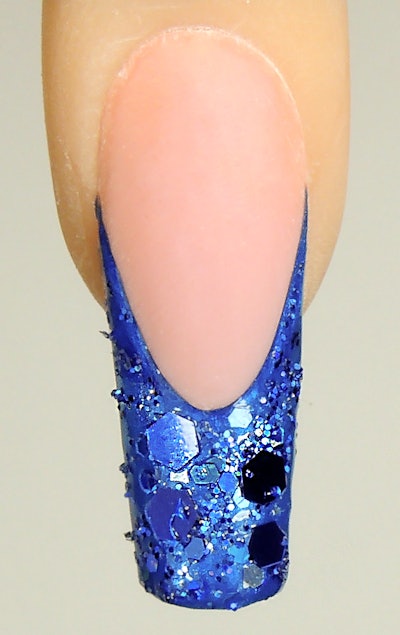 2. Add some different sized dark blue holo confetti.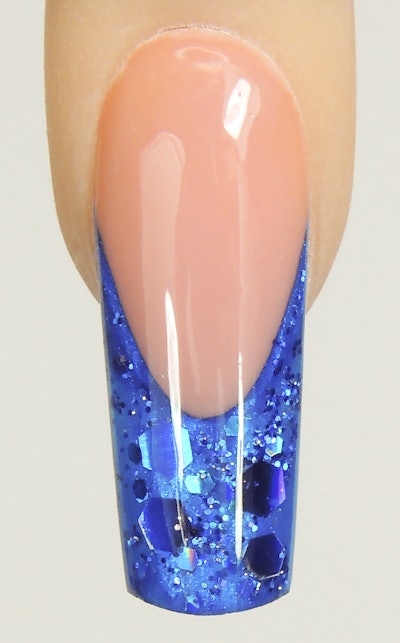 3. Build the nail with clear builder gel and apply non-sticky gloss.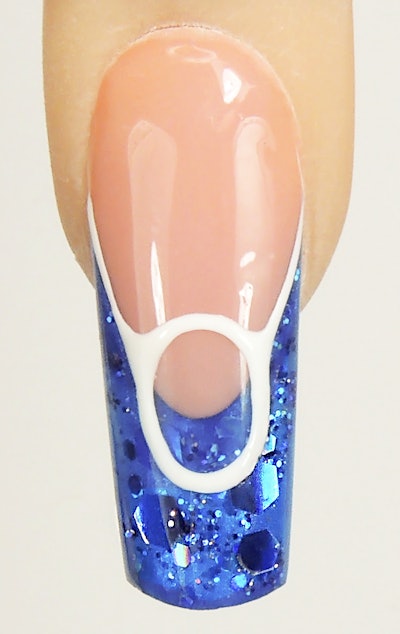 4. With a very pigmented white gel, draw the design like shown, with negative space in the middle. Do not cure.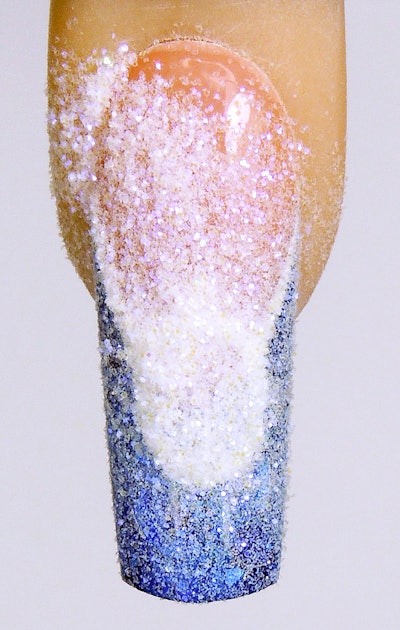 5. Sprinkle with white glitters, then cure it under the UV lamp for 2 minutes.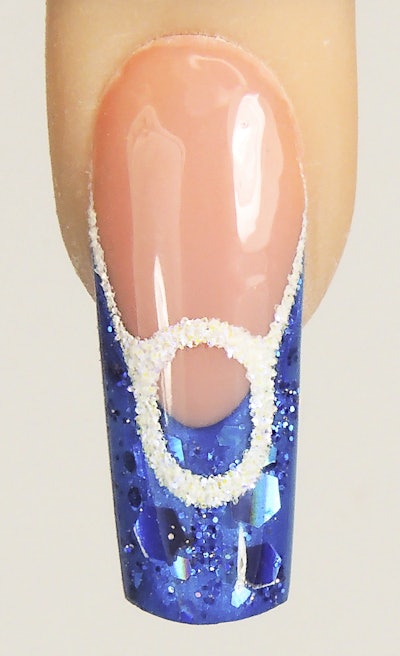 6. Remove residue with hard nail brush.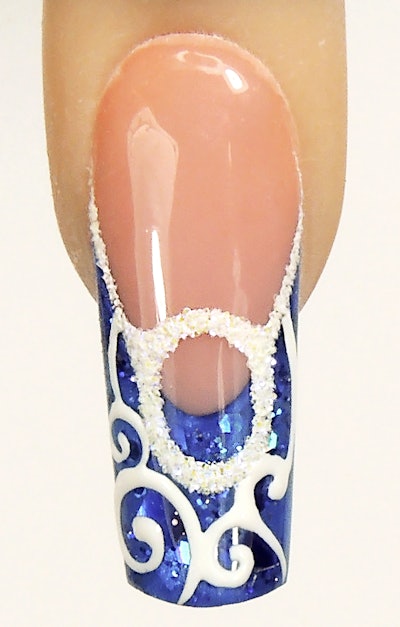 7. Draw some swirls again with white gel; do not cure it again.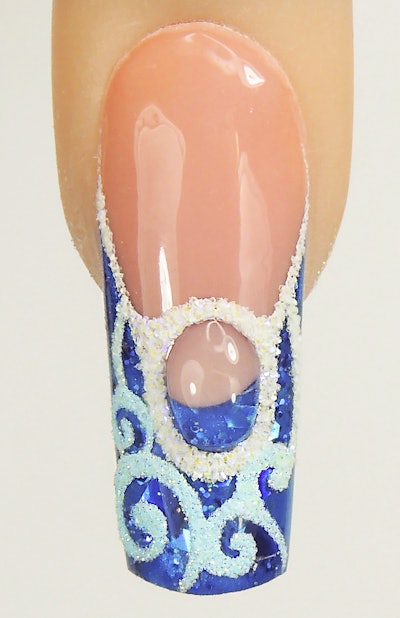 8. Sprinkle the nail all over with small blue glitter. Then repeat the procedure with white glitter. Fill the middle of the design with clear gel to make it look like a 3-D rhinestone.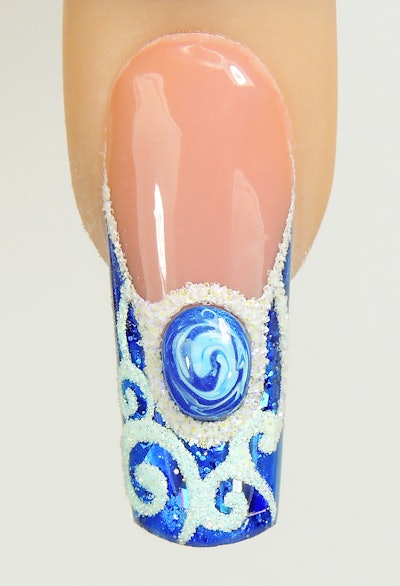 9. Swirl gel in two colors (dark blue and light blue) without mixing the two entirely together. Apply to the ball "rhinestone" you just created. Apply top coat and you're finished!