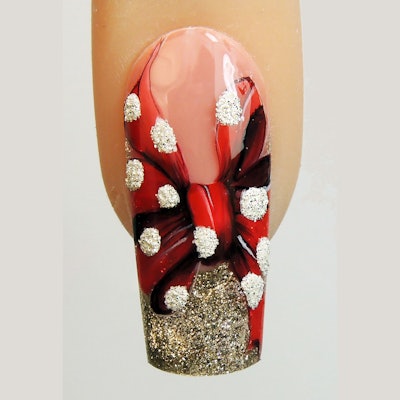 Follow along as
Jana Duzanec
, an educator and nail artist, shows you how to do these red bow nails step by step.
1.
Build the nail extension  as usual and on the tip, add gold/champagne glitter gel.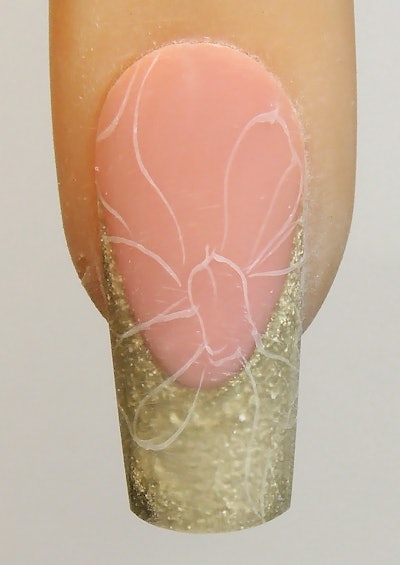 2. Finish with clear builder gel, and with thin brush and acrylic white paint draw the outline of the bow like on the picture shown.
3. Paint the inside with the red acrylic paint.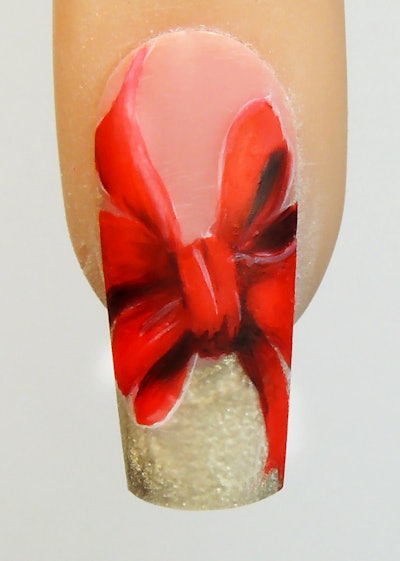 4. Add some shadow with a no. 2 brush and watered down black paint mixed with red.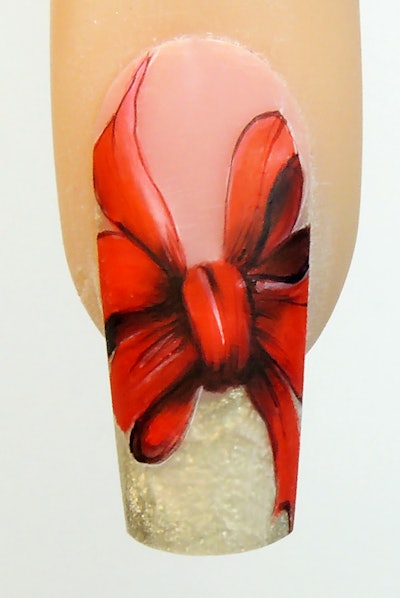 5. Now add some highlights with white acrylic paint. Draw an outline with black acrylic paint and some thin lines inside of the bow, creating a 3-D effect.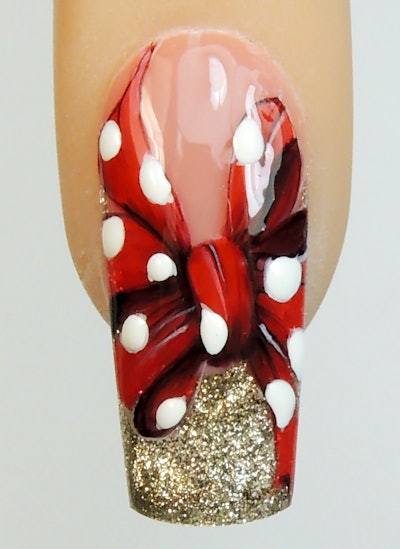 6. Add non-sticky top gel over the design. With white gel, draw spots on the bow with acrylic paint; do not cure.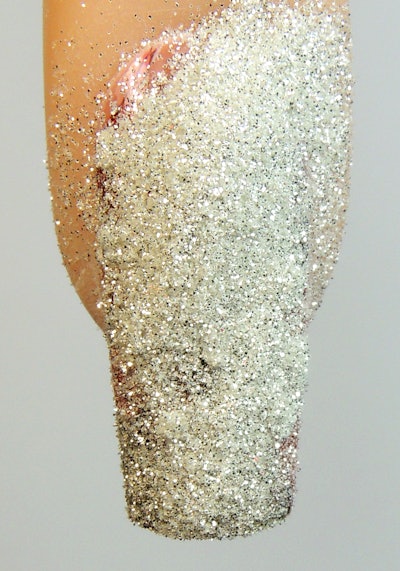 7. Sprinkle small champagne-colored glitter over the whole nail, then cure under a UV lamp for 2 minutes. 
8. Clean the residue with a hard nail brush. No need to add top gloss because this design requires the glitter texture. Done!
Other tutorials: