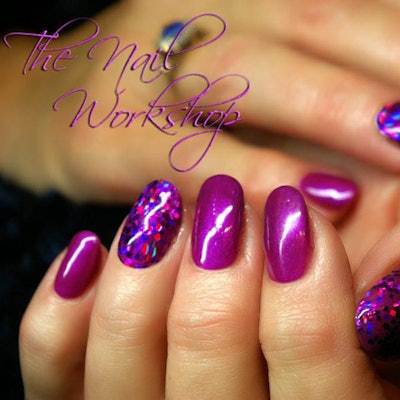 We can't turn away from this beautiful manicure! Learn how to do these glittery nails with Sarah Self of The Nail Workshop.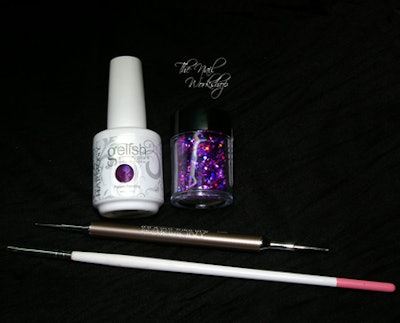 Supplies needed: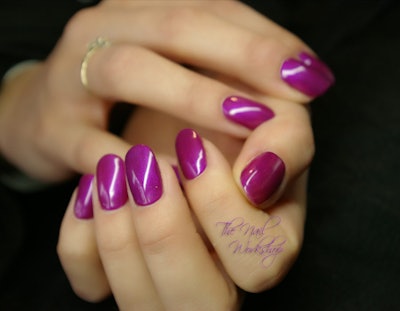 Step 1: Apply two thin coats of base color to all nails. Apply Gelish Top It Off.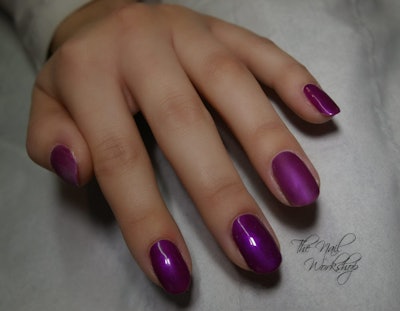 Step 2: Buff nail to remove the shine from nails you are planning to apply the glitter to.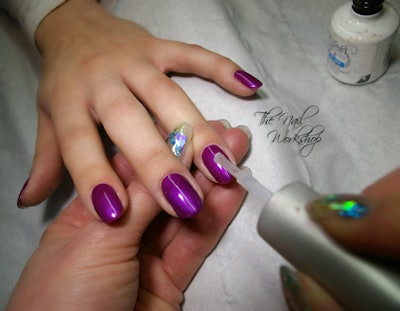 Step 3: Apply a very thin layer of Top It Off to the nails you have buffed; do not cure.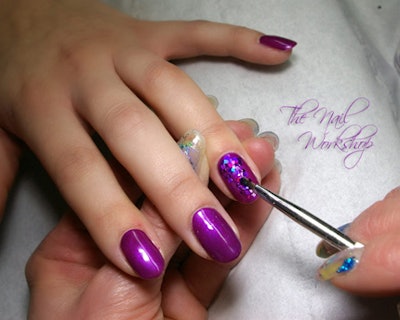 Step 4: With your small brush, apply the flat glitter evenly over the nail.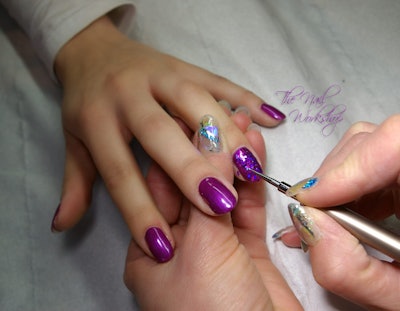 Step 5:  With your fine dotting tool, make sure the glitter lays flat against the nail.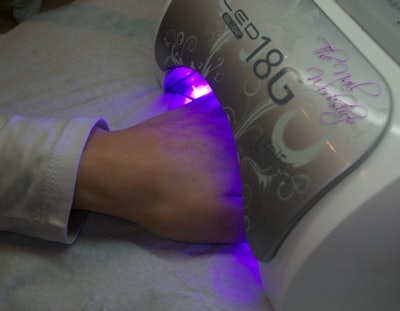 Step 6: Cure.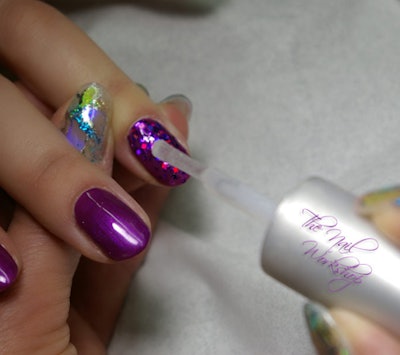 Step 7: Apply the Top It Off.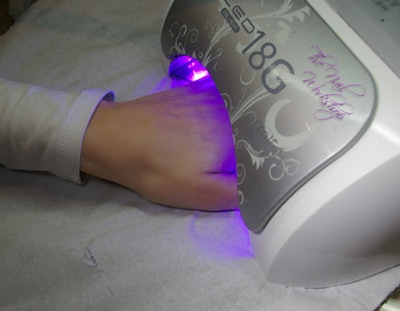 Step 8:  Cure and cleanse.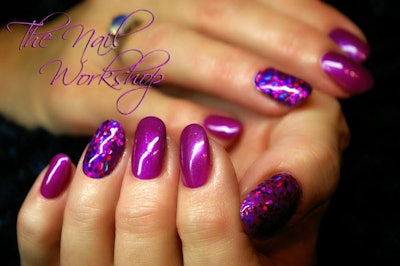 See another tutorial from The Nail Workshop: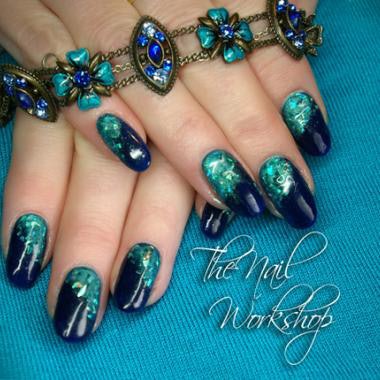 Or view their site: The Nail Workshop.
Facebook: facebook.com/sturminsternails?fref=ts
[Courtesy of Sarah Self]