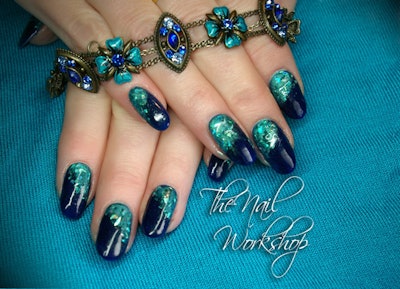 Dive into a new style of nail art! Sarah Self of The Nail Workshop demonstrates how to create these gorgeous tips.

Supplies needed:
Gelish Deep Sea
Gelish Top it Off
CND Meduim Green Additive
Chunky Giltter
Small brush
Dotting tool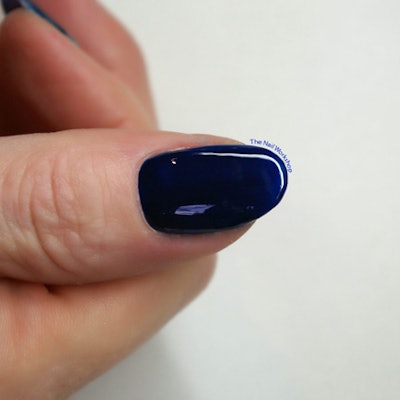 Step 1: Apply two thin coats Gelish Deep Sea Blue.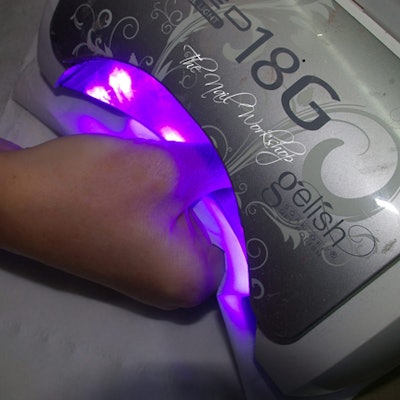 Step 2: Cure. Do not cleanse.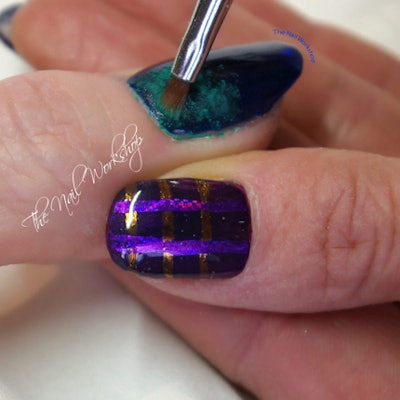 Step 3: Apply CND Medium Green Additive to the sticky inhabition layer with a small brush. Take care to apply color evenly.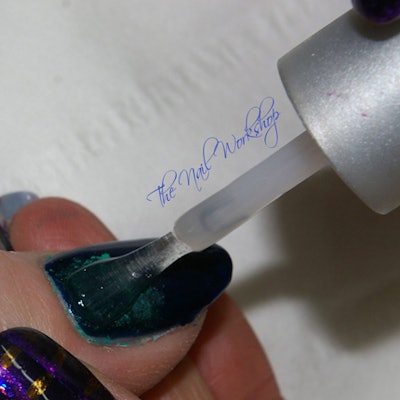 Step 4: Apply a very thin layer of Gelish Top It Off to the whole area. Do not cure.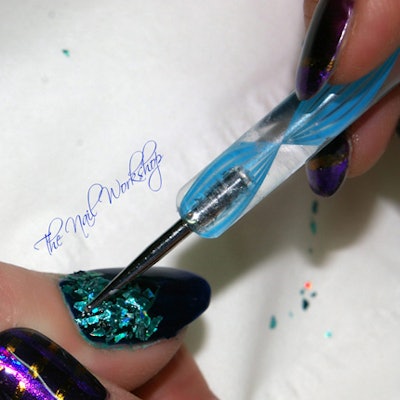 Step 5: Using a small brush, place the chunky glitter carefully, making sure they are not too raised.  Using a dotting tool to arrange glitter chunks to cover the area evenly. Cure. Cleanse.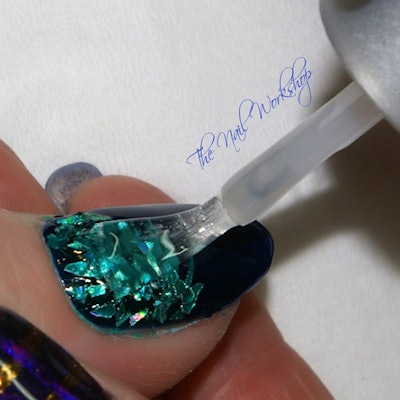 Step 6: Apply Gelish Top It Off to cover whole area.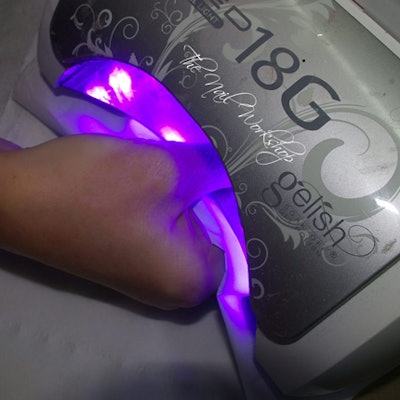 Step 7: Cure and cleanse. You're done!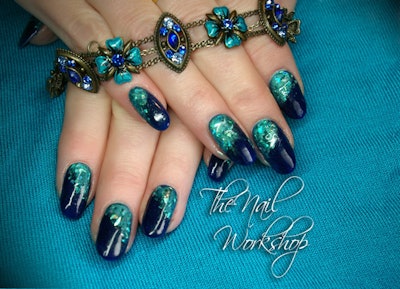 See The Nail Workshop website: thenailworkshop.co.uk
Like on Facebook: facebook.com/sturminsternails
[Courtesy of Sarah Self/The Nail Workshop]