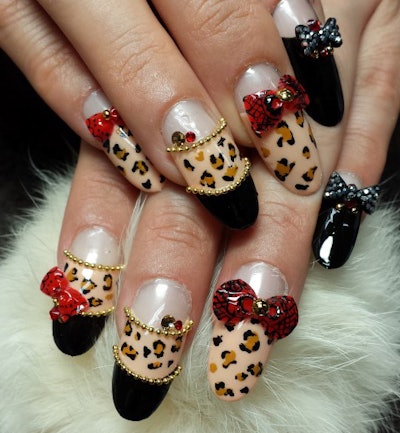 Create fierce designs with gel – and don't hesitate to mix and match them with beads, bows, and other accessories! Learn how to create these nails from New York City's Yukie Beauty Spa.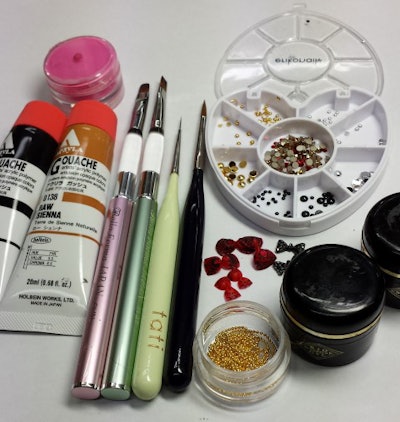 Supplies needed:
Acrylic paints
Swarovski crystals
Gold chains
Studs
Acrylic color powder
Japanese art brushes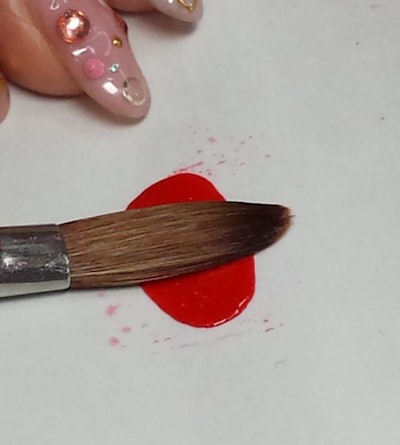 Step 1: We are going to sculpt a ribbon using colored acrylic powder. Spread the mixture into a thin rectangle using your brush.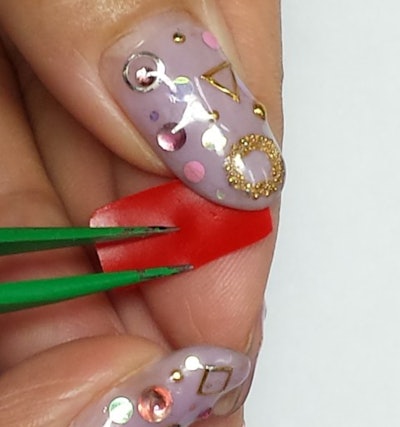 Step 2: Mold it into a ribbon with your fingers before the acrylic board gets too hard.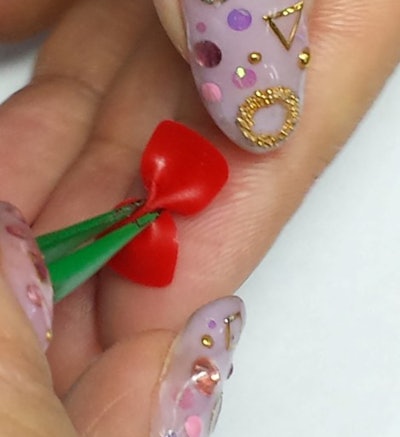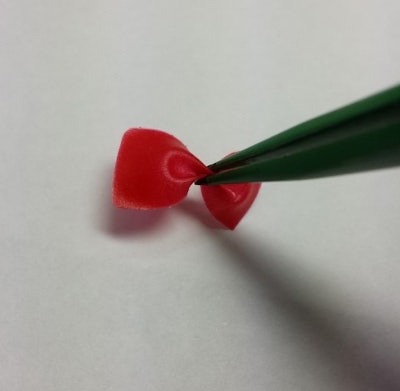 Step 3: Pinch the middle and pull out to create the ribbon shape.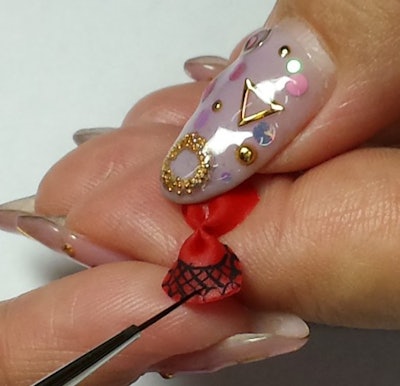 Step 4: Using black acrylic paint, draw a detailed lace pattern on the ribbon.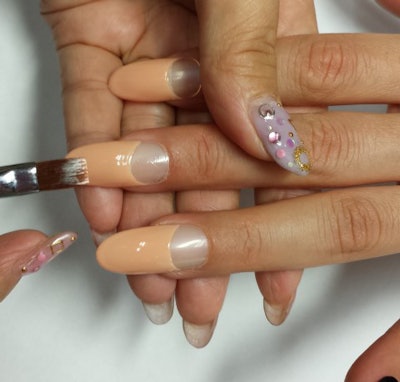 Step 5: Paint a reverse French using beige color gel. Designs that are clear toward the bottom are popular because it's harder to tell when they grow out.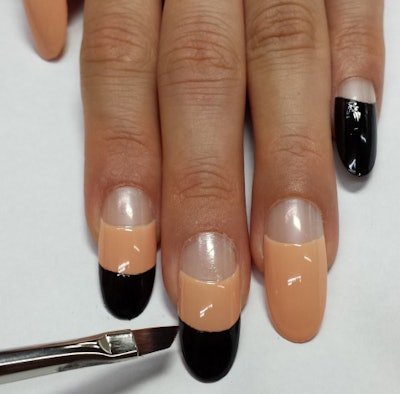 Step 6: Paint the tip using a black gel color to create a double French.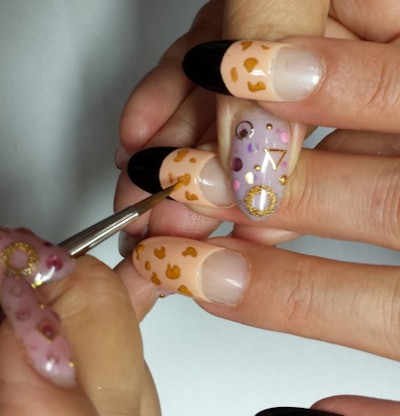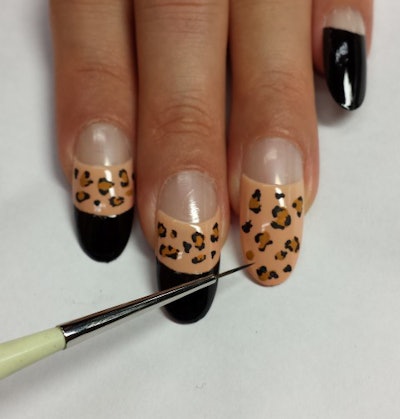 Step 7: On the beige portion of the double French, use acrylic paint to create a leopard print base. (Use lots of paint and draw in a random pattern.)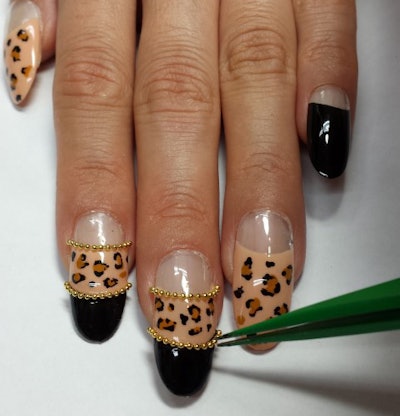 Step 8: Glue a metallic ball chain onto the reverse French border.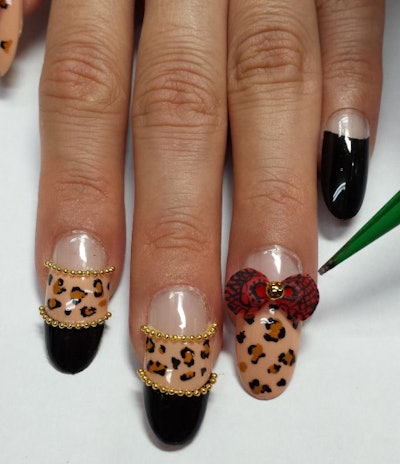 Step 9: Place the ribbon from earlier on the nail. Quick Tip: By using a tiny bit of acrylic powder and liquid mixed with a brush under the ribbon before it dries out, the piece will stay longer than if it were simply glued on.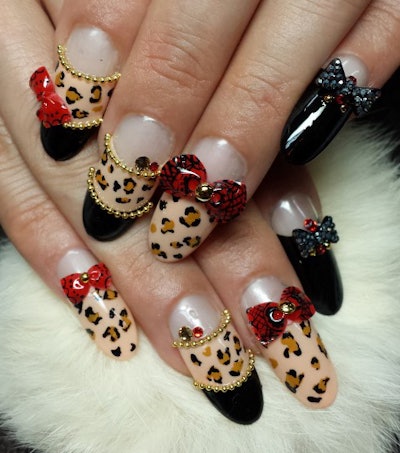 Step 10: The finished product.
Read more about Yukie Beauty Spa in our NAILPRO-file here.
You can find Yukie Beauty Spa on the web:
Website: www.beauty-ny.com
Facebook: Hearts New York Salon & Yukie Beauty Spa
Empire New York Nail School (Tokyo): www.ny-beauty.com

[Courtesy of Yukie Beauty Spa]