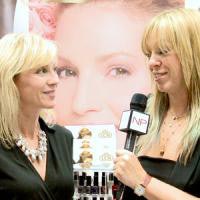 NAILPRO stops by the LCN USA booth to talk to co-owner Tina Gilbert and find out what the pro-nail company has on its horizon.
Related Videos: LCN's Magnetic Nail Polishes at Premiere Orlando
---
Post your nail art in our Users' Nail Art Galleries » and share, vote or link from your own nail art blog! Don't miss our digital edition for step-by-step nail art » and check our website's nail art archives » for nail art you might've missed!
---