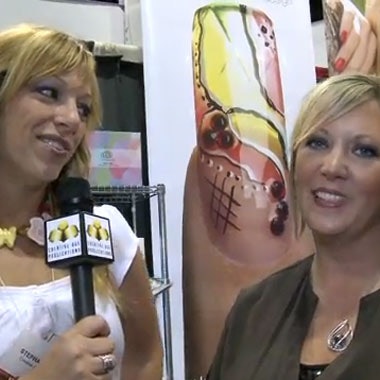 Nailpro executive editor Stephanie Yaggy talks with LCN USA education director Somer Jutras about their new products—including the super fabulous magnetic polishes!

Related Videos: LCN USA at NAILPRO Sacramento • NAILPRO shows you how to apply LCN USA's magnetic nail polishes
---
Post your nail art in our Users' Nail Art Galleries » and share, vote or link from your own nail art blog! Don't miss our digital edition for step-by-step nail art » and check our website's nail art archives » for nail art you might've missed!
---