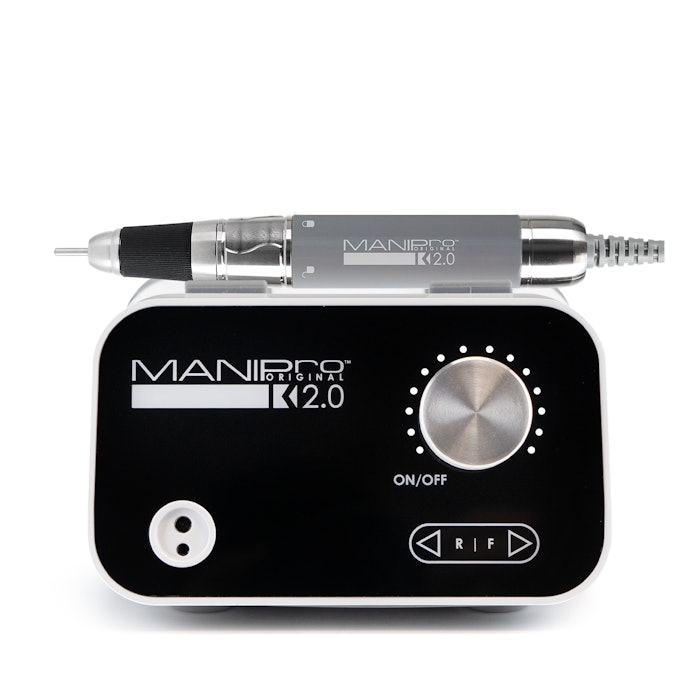 KUPA Inc. has launched an upgraded version of its classic e-file.
According to the company, the revamped MANIPRO Original 2.0 is ideal for e-file beginners, especially students, because of its affordable price point, enhanced handpiece and control box.
Upgrades to the model include:
A variable speed indicator
Digital touch operating direction
A lock and unlock function for decreased vibration
An acetone-resistant finish
A space-saving built-in cradle for the handpiece
Speeds up to 30,000 RPM
The KUPA MANIPro Original 2.0 retails for $174.95 at kupainc.com.