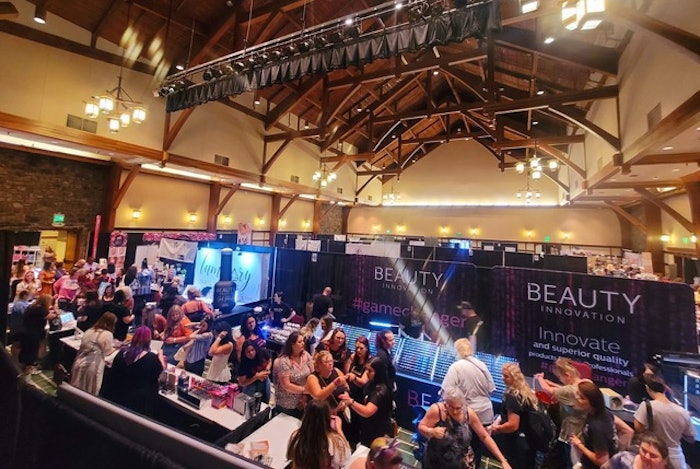 Courtesy of Smokies Nail Show
The 15th Nail Tech Event of the Smokies was held Sunday, July 10, 2022, in Gatlinburg, Tennessee, the gateway to the Great Smoky Mountains National Park.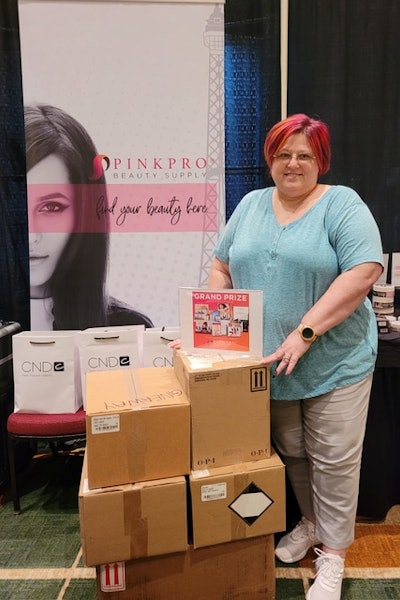 To celebrate 15 years in business, during the show, guests were treated to complimentary bites of chocolate and vanilla birthday cake with butter cream glitter icing and champagne punch, courtesy of platinum sponsor Light Elegance. Gold sponsor Mia Secret distributed trial kits of nail products during the show, as did silver sponsor GEHWOL Footcare, plus all three sponsors gave away special prizes during the show too. 
PinkPro Beauty Supply, the Tennessee distributor for CND, OPI, Gelish, Cuccio, Voesh and more, sponsored the grand prize for the winner: Ohio nail tech Samantha Parsons who took home $1,500 worth of nail products.
The 30-plus optional Friday, Saturday and Monday workshops provided techs with additional hands-on education to customize their Smokies Nail Show experience to fit their budget by stretching the one-day nail show into a two-, three- or four-day nail educational event.