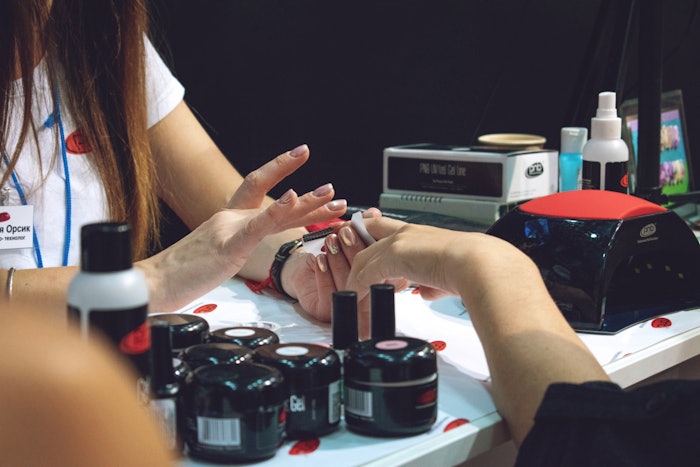 The Nailpro Nail Show 2022 is full of educational opportunities for attendees!
These opportunities include Advanced Education classes Monday, Aug. 22, 2022, as well as Workshops Saturday, Aug. 20, 2022. Register for the Nailpro Nail Show, and do not miss these speakers or classes! (Workshops require an additional fee.)
The Workshop schedule is as follows on Saturday, Aug. 20: 
Mia Smith, Licensed Nail Tech

Courtesy of Mia Smith
Class Title: Perfecting Your Shape: Techniques for Crisp, Neat and Consistent Results 
Session: 8—11 a.m.
Highlights:
Learn techniques for consistent, crisp shaping for varying fingers and nail beds.

Be more effective and efficient during the service without sacrificing quality.
Achieve a smooth surface and flush cuticle area to achieve a neat, clean look.
Mia Smith prides herself on being a Black, full-time licensed nail tech with a salon suite in Sacramento, California. She specializes in nail health, acrylic enhancements, extremely neat application and crisp shaping. Although she is still new to the industry, her drive and passion for nails and education have enabled her to grow a following as well as a very loyal, consistent client base.
Tony Ly, Owner/Nail Artist, Designed By Tony Ly

Courtesy of Tony Ly
Class Title: 3D Encapsulation
Session: 11:15 a.m.—12:45 p.m.
Highlights:
Shape the nail.
Clean up the cuticle.
Learn 3D encapsulation nail designs.
Tony Ly is a nail tech with 20 years of experience and business owner since 2012. He has taught nail classes since 2015, attends multiple tradeshows, creates unique designs and incorporates a variety of techniques daily.
Jade Tang, Nail Coach, Nail Artist and Founder, The Imperial Room LLC

Courtesy of Jade Tang
Class Title: Gel Overlay and Timeless Gel Designs 
Session: 1:15—4:15 p.m. 
Highlights:
Apply gel and shape the nail for gel overlay.
Learn two ombré techniques.
Create a French tip design.
Jade Tang has 15 years of experience working in upscale salons, and her clients include celebrities and influencers throughout California. As a hardworking mother of three, Tang shares that she wants to build a community of empowerment and support because she sees her clients and peers as a collective of regal women.
Julie Kandalec, Celebrity Manicurist and Owner, Julie K Nail ARTelier and Julie K Nail Academy

Courtesy of Julie Kandalec
Class Title: Getting Press-Ons To Fit Properly and Last
Session: 4:30—6 p.m.
Highlights:
Select the proper tip and adhesive type for your client.
Achieve a better appearance and fit through shaping.
Perform proper removal with confidence.
From beauty campaigns to backstage at NYFW, Julie Kandalec's clients include Camila Cabello, Jessica Chastain, Selena Gomez, Joe Jonas and more. Her work has been featured in Allure, Cosmopolitan, Vogue and WWD, Chanel and on campaigns for CND, Dior, essie, Glossier, Maybelline and OPI. 
Want to make your show experience even better? Consider competing in the Nailpro Master Challenge! Register by Aug. 1, 2022, at nailproshow.com. (Registration for the Master Challenge includes access to the Nail Show, so no need to register for both!)