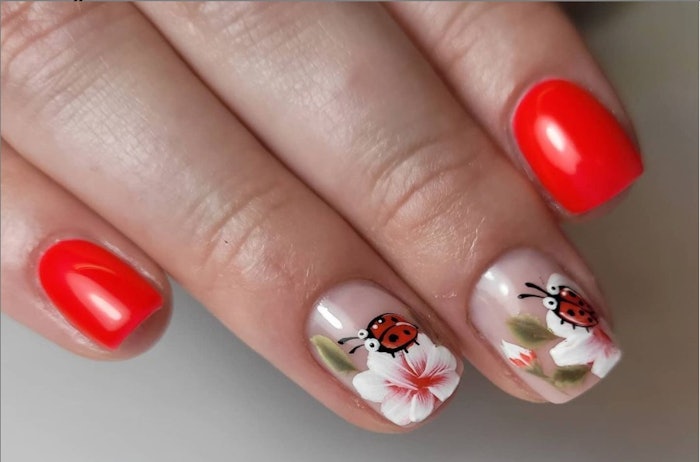 Courtesy of @la.queen.x on Instagram
Nothing screams summer like ladybugs, and ladybug nail art is currently taking over Instagram!
Insect-centered nail trends are versatile and can be worn in more ways than just a typical ladybug painted against a white nail polish base.
Ladybugs can be paired with all sorts of colors and on nails of all shapes and lengths.
Check out these stylish ladybug nail sets: