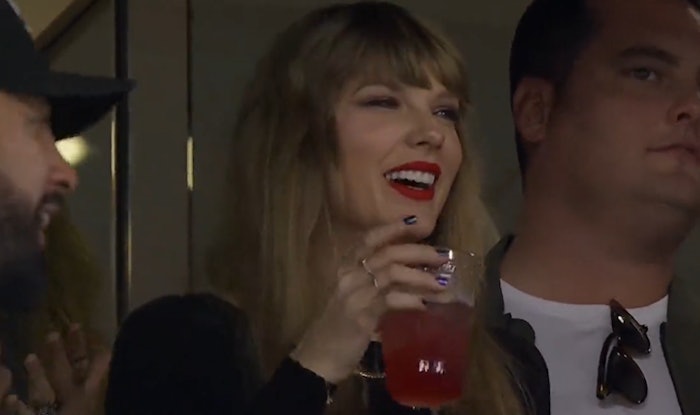 Courtesy of the NFL on Twitter
After the Eras Tour movie premiere, Taylor Swift made another appearance at a Kansas City Chiefs game to cheer on Travis Kelce. 
The NFL team played the Denver Broncos at home at Arrowhead Stadium Thursday night. 
Swift made her first appearance at a Chiefs game when the team played the Chicago Bears at home on Sunday, Sept. 24. 
The appearance created a firestorm, with Kelce's jersey sales skyrocketing 400% and NFL even changing their social bios to note Swift's appearance at the game. 
Once Swift made her second appearance at a Chiefs game — this time at an away game at MetLife Stadium in New Jersey against the Jets on Oct. 1 — the blaze only grew, with the NFL camera crew making repeats cuts to Swift in her suite with a gaggle of friends including Ryan Reynolds, Blake Lively, Sabrina Carpenter, Hugh Jackman and more. 
CND made note of the nails Swift sported at the game, a navy-blue mani.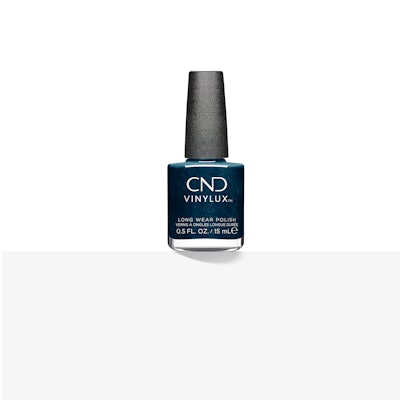 On the look, Celebrity Nail Artist Vanessa McCullough shares, "Leave it to Taylor to wear the perfect New York shade for Sunday night's game. This color looks just like CND's Midnight Flight, a rich, deep blue tone. Match it with that natural square with a soft edge shape and you are you got the Swift look!"
This is a perfect nail look for clients that want a simple, chic mani to sport to theaters this weekend to see the Eras Tour movie.