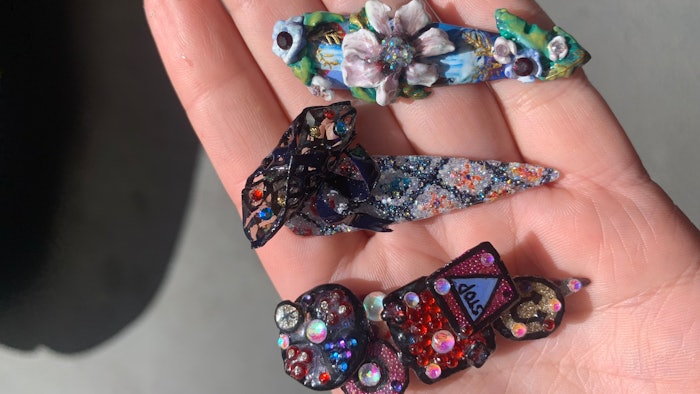 Guest artist Kelly Ornstein, a maximalist at heart herself, took on Mary Katrantzou's archive, churning out tips that pack on the tiniest of details, like crystal pixies, seed beads and caviar beads with 3D gel-sculpting designs certain to draw you in for closer inspection.
For all the stunning nail tips inspired by Katrantzou's creations of runways past, check out the July/August 2021 issue of our digital magazine. 
About the Guest Artist
A self-professed maximalist, nail artist Kelly Ornstein (@kellyohstein) runs a private studio in Seattle, Washington, and specializes in character art, painterly patterns and 3D designs.