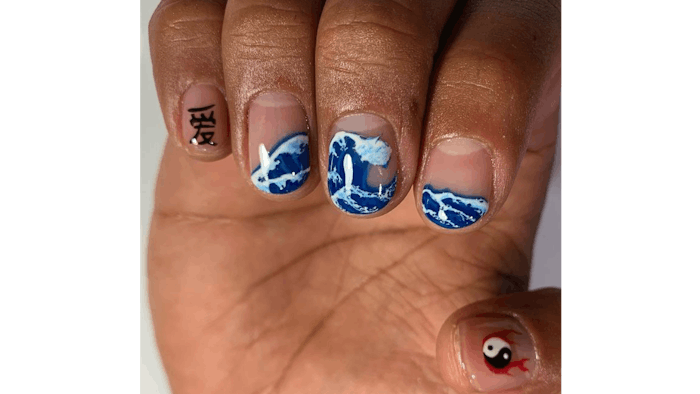 Want to mix up your elaborate, gorgeous nail art and intricate techniques? Negative-space nails are trending now but are perfect for any season.
Negative-space nails incorporate the client's natural nail into the design. Because you don't have to paint their whole nail, these designs can still look good beyond a week and can be as effortless as you want. Abstract art? Go for it. Glittery spots? You got it. From color blocks, tie-dye, and stripes or swirls to unique French tips, animal prints, or sunrises, negative-space nails will make a statement.
Whether you're new to the nail industry or a seasoned nail artist, negative-space nails will be a worthy design to add to your artistry that your clients will love.
1. @bymizzblac

2. @thebeautyspotstreetly

3. @nail.it.good

4. @thebeautyspotstreetly

5. @aliciatnails
6. @jeealee