Don't dare liken the latest crochet craze to your grandma's musty afghan blanket; on the runways, the open-weave fabric found itself skewing sexy, sporty and 100-percent Instagrammable— perfect for modern-day bohemians. Longtime fans of the knobby knit, Dolce & Gabbana gave the traditional "granny square" a seductive update via skin-tight dresses with peek-a-boo bras— Granny would definitely gasp at the chutzpah required to don one. Sourcing inspiration from Namibia's Herero tribeswomen and Alabama's quilters of Gee's Bend, designer Ulla Johnson elevated crafty wares to a whole new level with intricately woven Batik dresses that looked like wearable art. At Self- Portrait, high-end athleisure came to mind when a latticework column of navy crocheted daisies played peek-a-boo from sternum to shin. For nail art, crochet's intricacies can be duplicated in myriad ways, as guest artist Celine Cumming proves. Hand-paint interlocking patterns, recreate granny squares by way of micro-beads or etch lacy motifs using liquid and powder. All designs are sure to delight your clients—and maybe, just maybe, their grandmas, too!
RELATED: Manicurist Bana Jarjour Creates Feathered Tips Inspired by Runway Trends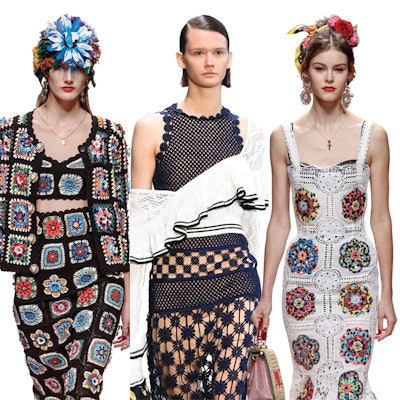 RELATED: Guest Artist Alec Hinz Creates Wild-West Runway-Inspired Tips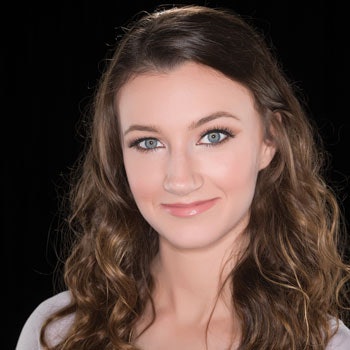 Guest Artist: Celine Cumming is a nail artist based in Middletown, DE, who loves finding inspiration fresh off the runways.
–by Karie. Frost
[Images: Courtesy of Brooks Ayola; Getty Images]
This story first appeared in the September issue of Nailpro magazine. To receive the magazine, click here to subscribe.