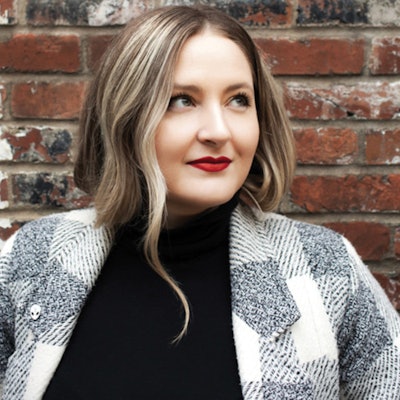 Born and raised in Alaska, celebrity and editorial nail artist Kait Mosh splits her time between her home base in Nashville, Tennessee; Los Angeles; and New York. After honing her manicuring chops with mentor Michelle Saunders, Mosh quickly developed her own following of devoted clients. Her in-demand artistry has graced the nail tips of countless celebrities, including Andra Day, Taylor Swift, Kate Bosworth and Lena Dunham; she boasts nail credits on major ad campaigns for heavy-hitters like Coke, Target and Cover Girl; and her work has appeared in prestigious publications, such as Vogue Italia, Marie Claire and Glamour. Here, see what inspires the talented pro every day.
1. @hypebaebeauty "This Instagram feed is full of bold colors, graphic makeup looks and stunning products that inspire me to create."
RELATED: Daily Inspo – Manicurist Stephanie Stone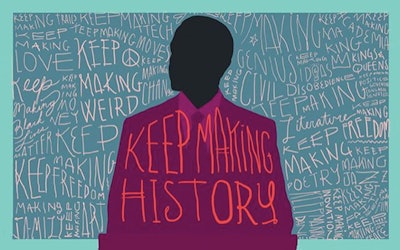 2. Shabazz Larkin "My artist friend Shabazz Larkin's (@shabazzlarkin) use of color and message lately are all the things I love."
3. Leopard Everything "Specifically, Loeffler Randall's Leopard Penny shoes."
RELATED: Neon Nail Art Lit Up Coachella Valley Brighter Than the Sun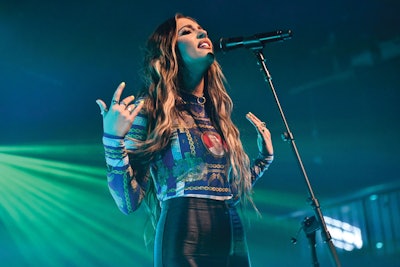 4. Lennon Stella "Her whole vibe is unavoidably inspiring to everyone at this point."
5. The Outlier Pearl Hair Accessories "The whole @theoutlier_ Instagram feed is modern renaissance inspo all day."
–by Lotus Abrams
[Images: Courtesy of Shabazz Larkin; Instagram; Getty Images]
This story first appeared in the June issue of Nailpro magazine. To receive the magazine, click here to subscribe.