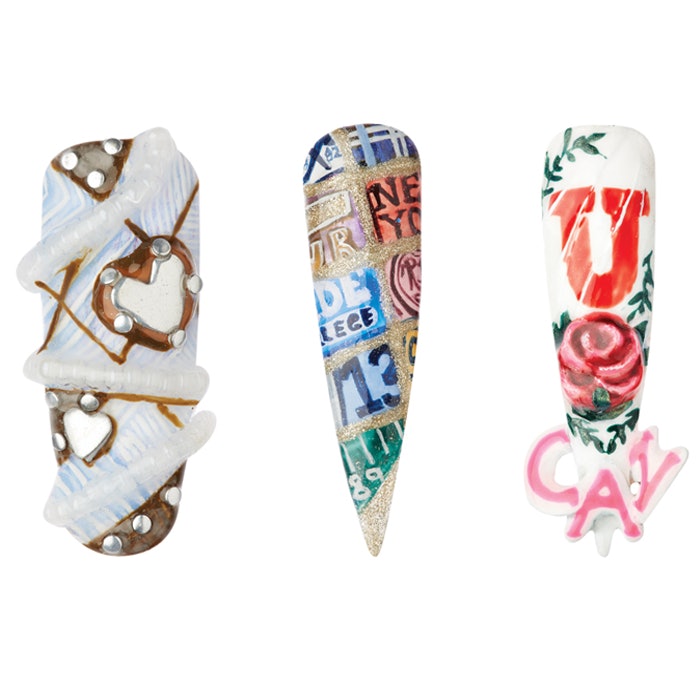 Cheering from the stands will get a bit more stylish if fashion's brightest have their way with fan-girl wares. At Dolce & Gabbana, sliced-and-diced sports jerseys are stitched into a sportif sweatshirt and skirt combo—so apropos for the sports groupie split between team loyalties. Gucci paid homage to Major League Baseball with suits brandishing a cross between New York Mets and Yankees logos. Elsewhere, fashion houses gave themselves their own team captain-approved insignias: Undercover added a set of wings to its university "U" while Antonio Marras stitched a lettermanlike "A" and "M" on a quilted sweatshirt.
No matter the sport your client cheers for, nail art provides a fun way to show team spirit. Guest artist Kelly Ornstein builds upon the fan-girl vibe with hand-crafted 3-D details, and even suggests incorporating your client's own school legacy into her team- inspired nail art, like she did for her Dolce & Gabbana-inspired nail.
RELATED: Nail Art Inspired by the Glitter and Sparkle on the Runway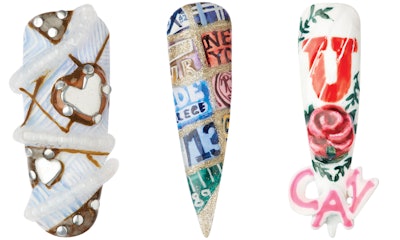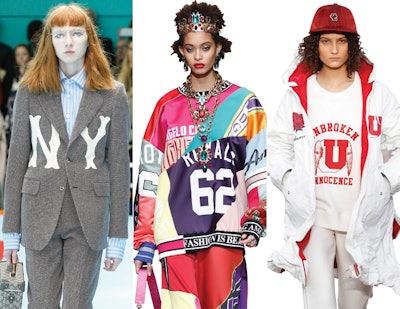 RELATED: Nail Art Inspired by the Silk Patterns Seen on the Runways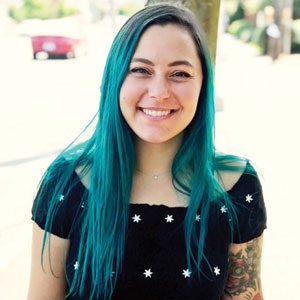 Guest Artist: Kelly Ornstein is a New York-born nail technician and artist living in Seattle, who specializes in hand-painted maximalist designs.
-by Karie L. Frost
[Images: Courtesy of Armando Sanchez and Getty Images]
This story first appeared in the January issue of Nailpro magazine. To receive the magazine, click here to subscribe.