As designers pulled together their fall/winter 2017 collections, the world had its eyes trained on the United States Presidential Campaign.
Perhaps that's why several designers drew from the well of America's beginnings— specifically, the Western frontier. On Alexander Wang's runway, tightly tailored leather jackets punctuated with grommets and dripping with chainmail looked built for a modern-day urban cowgirl. Cowhide print shifts and cascading fringed suede skirts at Balmain evoked a home- on-the-range esthetic—if that range is today's wild, wild nightlife. But nowhere did this ode to the West feel as fun as at House of Holland, where steel-toe cowboy boots, red, white and blue star- embossed cowboy hats and fringed Western shirts lent plenty of kitsched- out swagger to their wearers (think: Dolly Parton meets Paris Hilton).
That same swagger can be applied to your clients when you outfit them in Made in America- inspired nail art designs. Guest artist Kelly Ornstein turned out three designs certain to galvanize you: a studded translucent "steel-toe" cow print tip; a fringed and fanciful suede- like design; and her bedazzled red, white and blue nail art, topped with a hand-sculpted acrylic "yee-haw" for good measure.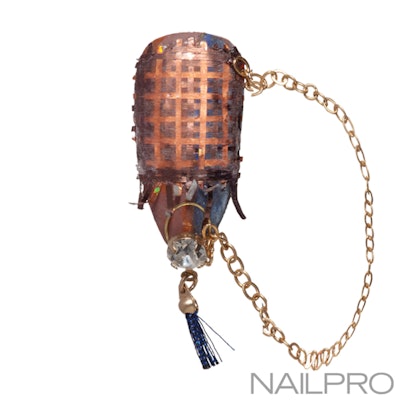 Inspired by Balmain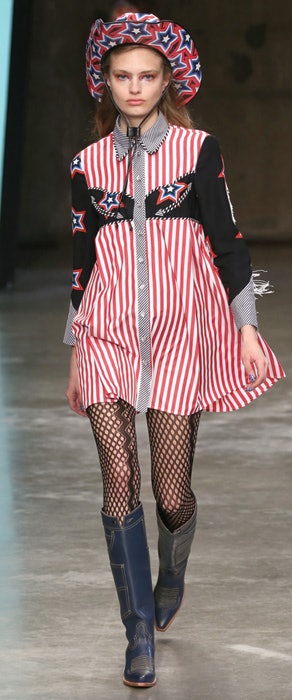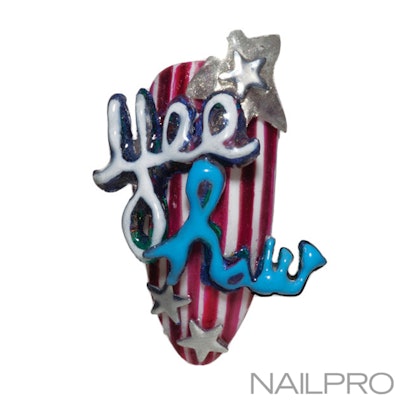 Inspired by House of Holland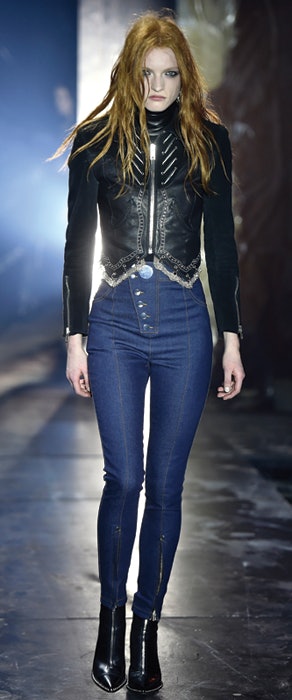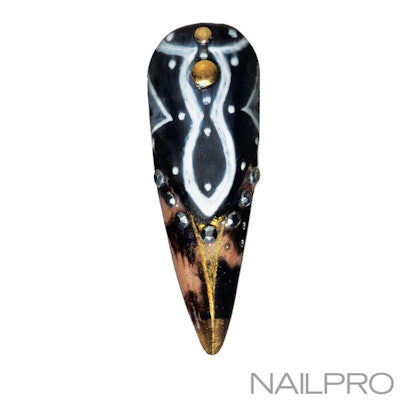 Inspired by Alexander Wang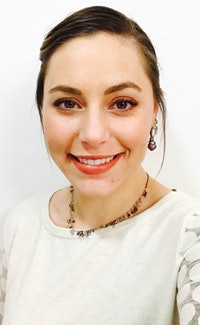 Nail artist: Kelly Ornstein is the creative director and senior nail stylist at Juniper Natural Nail Bar in West Seattle, WA.
–by Karie L. Frost
[Images:Fashion photos: Andreea Angelescu, Getty Images/ Nail Art: Jason Bennett]
This article was first published in the October 2017 issue of NAILPRO