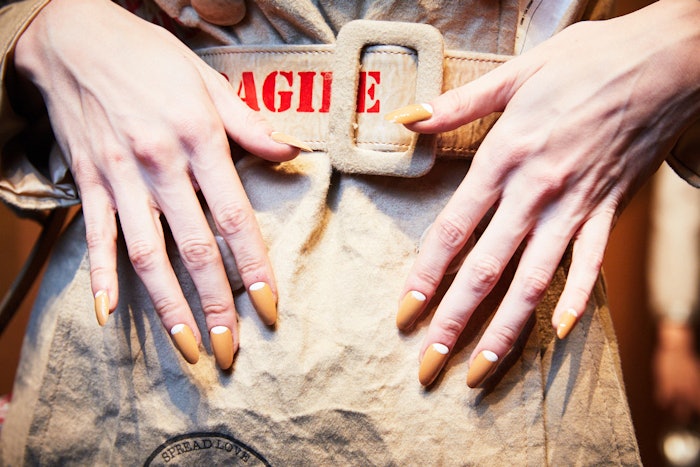 When it comes to eye-catching designs that pop on the Fashion Week runways, there's nothing like Moschino, and what better brand to pair for nails than CND? What resulted in such a pairing were nails that made as much of a statement as the clothes seen at Milan Fashion Week.
Inspired by the collection's story of circles around the Moschino woman, a woman so enraptured with fashion she wraps herself in every material. This "materials girl" look, by CND co-founder and style director Jan Arnold and creative ambassador Miss Pop, reflected that.
Arnold and Miss Pop created sleek, pointed almond nails highly-lacquered in a base shade resembling cardboard using Vinylux in Clay Canyon mixed with Banana Chips and Cream Puff. The detailed moons were made of "masking tape," in Studio White.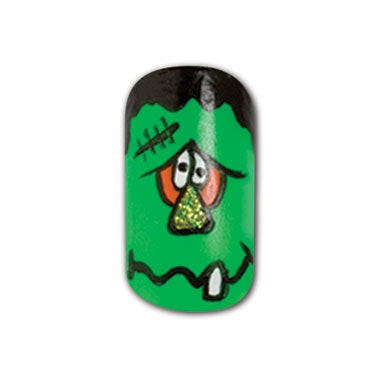 "The best part is, this Moschino mini-moon mani is easily created by pros in the salon and DIY nail art fans at home by simply applying French tip guides down by the cuticle line to mimic the outline of the natural lanula," Miss Pop said in a press release.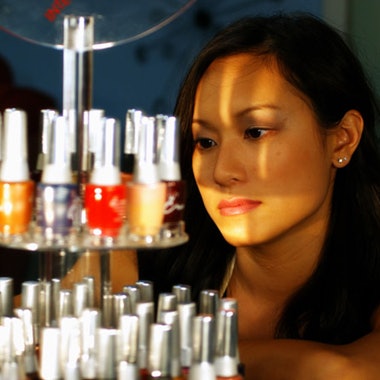 What of you think of these literal mani-made runway looks? Let us know in the comments below!
[Images: Courtesy of CND]