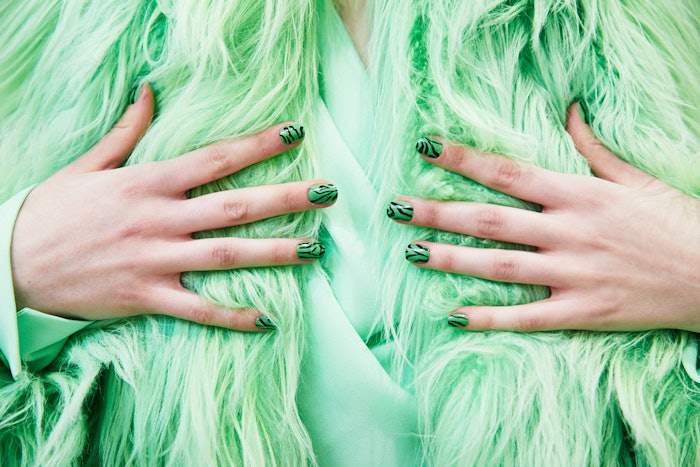 Emilio Pucci has been a label always known for its use of vibrant colors and patterns, so when they teamed up with CND for the runway nails, an explosion of color showed itself down the runway.
With psychedelic textures, swirls of vibrant hues and paisley prints, each model walked down the runway with a complementary custom style to accompany each look.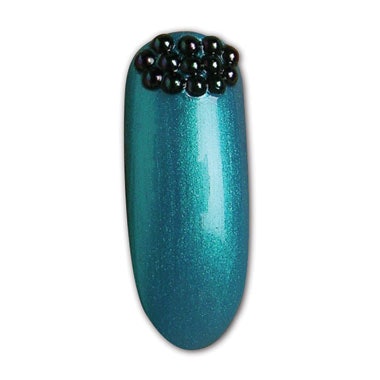 The CND team, led by co-founder and style director Jan Arnold and Creative Ambassador Marian Newman, used Vinylux to create three different Pucci paisleys, two graphic Pucci zebra prints and three bright solids on a classically tailored nail. The key shades used were Blue Eyeshadow, Salmon Run, Sienna Scribble and Lavishly Loved, Lush Tropics and Black Pool, Cream Puff and Black Pool.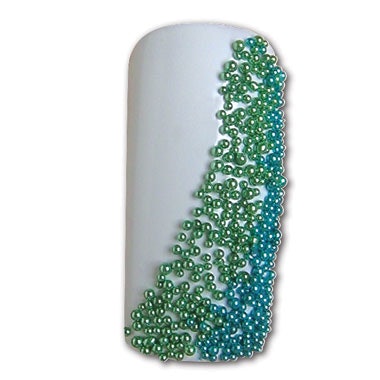 "From the clothing right down to the nails, the designs were luxurious, beautiful and wildly fun…and our new friends at Pucci were the loveliest and most collaborative partners," Arnold said in a press release.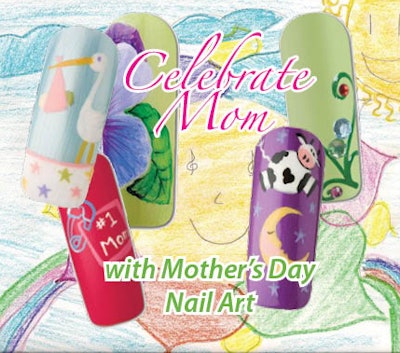 What do you think of these fun and colorful nails? Let us know in the comments below, and then read more fashion week coverage.
This story was originally published on NailItMag.com.
[Images: Courtesy of CND]