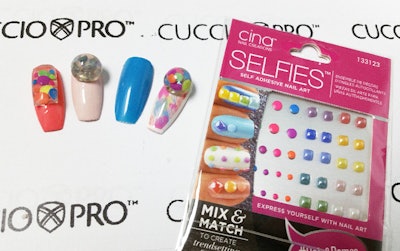 Forget the "hump nails" or "bubble nails" you saw shared all over Facebook last summer – this take on bubble nail art trend is one you'll actually want to try.
Many Japanese nail artists are doing nails of a shorter length in whimsical bright neon or pastel colors, then adding large orbs filled with gemstones on the accent nail near the cuticle.
Cuccio Educator Marilyn Garcia recreated the look herself using a few of her favorite products. Garcia went with Cuccio clear self-leveling gel and a dropper to make the spheres. To fill the orb, she used Cina Nail Creations Selfies in a handful of colors – you can even use these to decorate the surface of other nails if you wish!
The result: a bright, bubbly manicure ready for spring!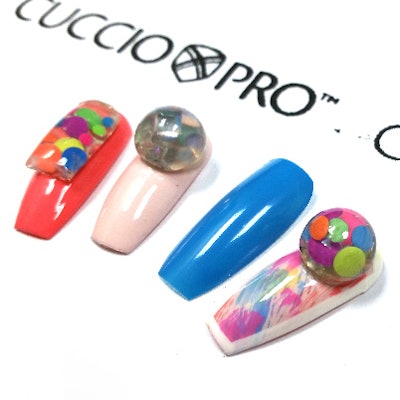 Images: Cuccio