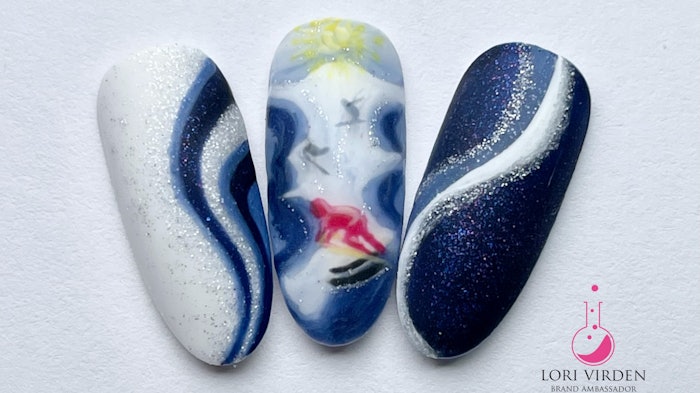 Courtesy of @loriloo24
Lori Virden, gel nail artist and Light Elegance ambassador, created winter ski slopes on nails!
Virden used Light Elegance's Winter Play ButterCream Collection to create the look.
Here is how she did it: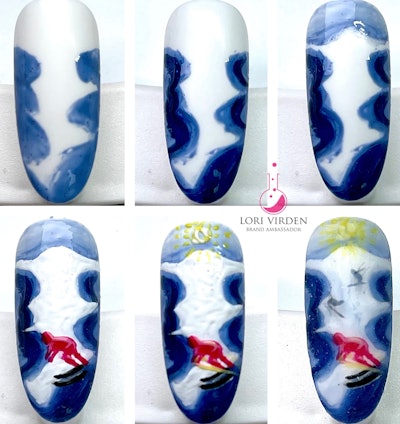 On a white nail, use Praying for Powder ButterCream mixed with Just White ButterCream in a wave motion, as pictured.
Apply Praying for Powder ButterCream in the same motion, leaving some of the lighter blue visible.
Use the mix of colors, Praying for Powder and Just White ButterCream (lighter blue) from before, to create a sky.
With Just White ButterCream, create some texture, then add a skier with Snowshoe For Two ButterCream and Black Tie ButterCream.
Next, use Hear Me Roar ButterCream to make a sun and skier poles.
Take Black Tie ButterCream, and add some clear gel to create the smaller skiers, then finish with Flat Matte Top Coat.
Related link: Light Elegance Launches Winter Play ButterCream