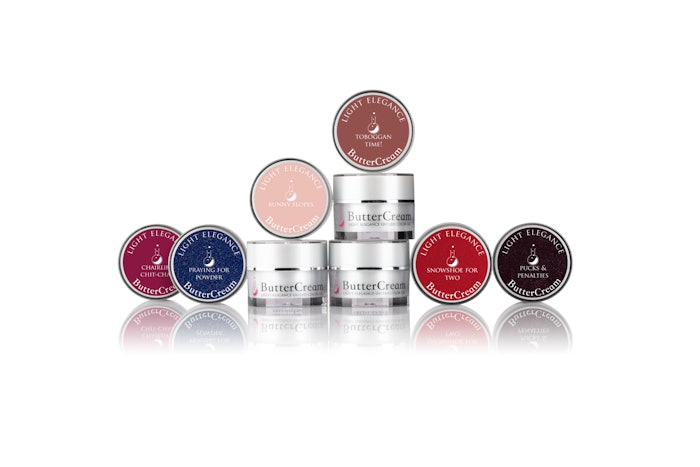 Courtesy of Light Elegance
Light Elegance is a leading innovator of 100% HEMA-free professional-grade UV and LED gel nail products and acrylic nail systems.
The collection features six shades, which range from soft to playful to dramatic. 
"Winter is not all about parties and celebration; it is also about getting outside and having some good old-fashioned playtime. We did exactly that while creating Winter Play, and we could not be happier with these on-trend shades that can be worn from the ski slopes to the fanciest holiday festivity with ease," says Lexy McLellan, graphic designer and color trendsetter at Light Elegance. "These colors were inspired by the beauty of competition, the willingness to try something new or simply doing something that is fun and exhilarating—just like these colors!
Shades in this collection include:
Bunny Slopes—A creamy, warm, neutral pink
Praying for Powder—A dark, navy with fine pieces of purple and brighter blue shimmer
Pucks & Penalties—A deep, plum raisin background with flashes of pink and purple sparkles
Snowshoe for Two—A festive red with tiny pieces of pink and gold shimmer 
Toboggan Time!—A muddy mauve pink
Chairlift Chit-Chat—A creamy, berry fuchsia