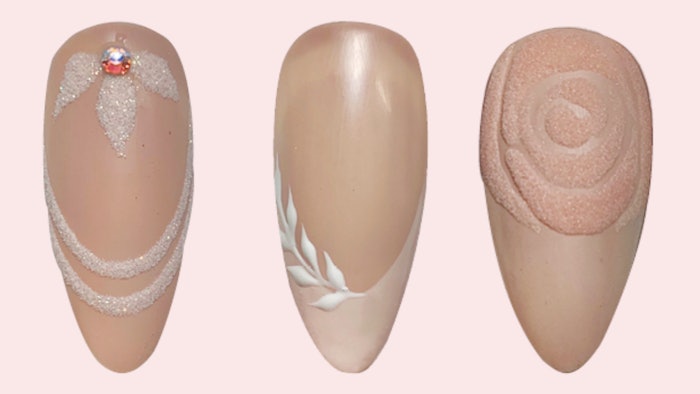 Courtesy of Kelly Scothorn
Nailpro asked Kelly Scothorn (@asprettyas_nailsbykelly) to create a unique set of nails for the modern bride. This set draws inspiration from nature but will add sparkle to any gown design and color.
You can learn how to create these looks in Nailpro's March/April 2023 digital magazine, with a complete tutorial and step-by-step photos.