Just in time for spring, guest nail artist and educator Elwira Walczak shows how to create an effortlessly embroidered four-step nail look using gel paint.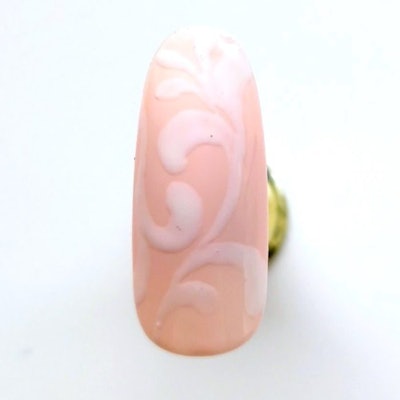 step 1
Prep the nail. Apply a gel base coat, and then cure. Apply two coats of nude gel polish. Cure. Mix top coat and white gel paint to create a sheer color. Use an art brush to paint the inner part of your design, and cure. Apply top coat. Cure.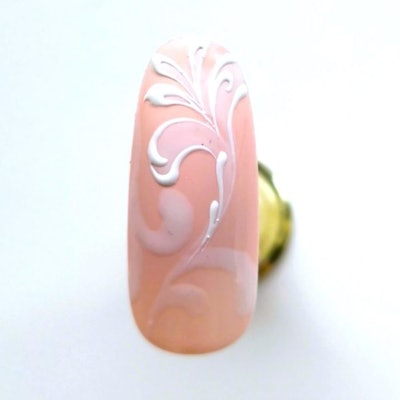 step 2
Use white gel paint to outline your design. Cure.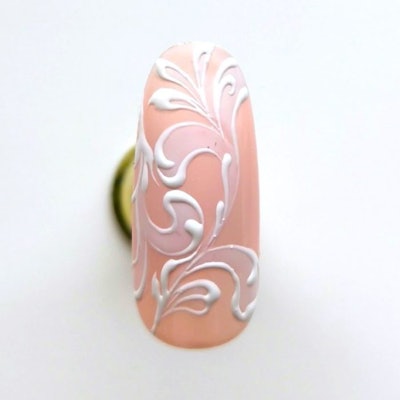 step 3
Finish outlining, and add accents. Cure between each step of your design to prevent smudging.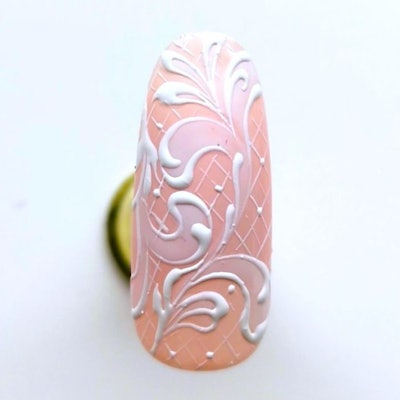 step 4
Use a micro detail striper bush to paint a diamond cross-stitch pattern as the background. Use a dotting tool to add white gel dots sporadically on the corners, and then cure. Finish with a gel top coat. Cure.
—by Angelina Lewis
[Images: Courtesy of Elwira Walczak]