Kupa introduces its safe and gentle e-file technique RPM, Revolutions Per Manicure. This was created to quickly and safely prep nails for any service with the use of an e-file while maintaining the health of your clients' natural nails. Performed correctly, it can help eliminate the need to use nippers.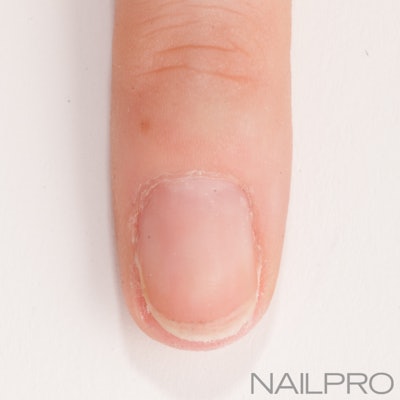 1. Use a 200-grit hand file to shape the nail.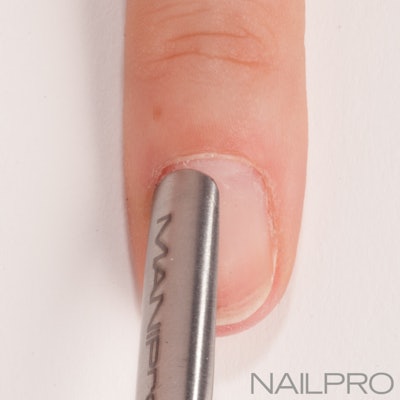 2. On a dry nail, use a cuticle pusher to very gently and carefully push back the skin around the nail.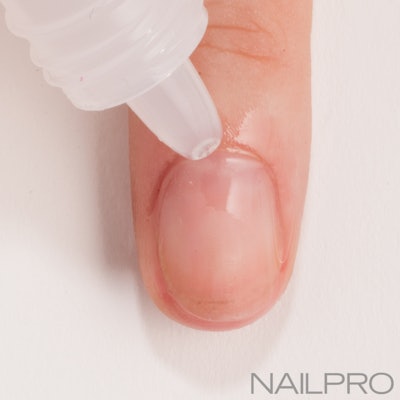 3. Place one drop of Kupa Final Faze Finishing Oil on the skin surrounding the nail as well as on the nail plate itself.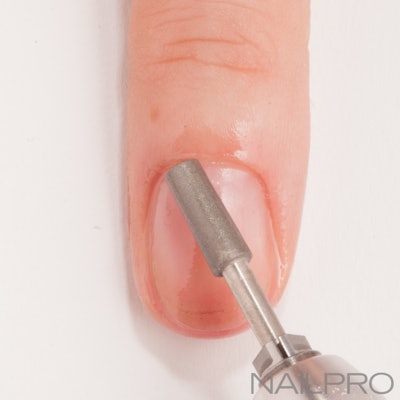 4. Set the e-file to the lowest speed and, with a 1,000-grit diamond bit, use a light hand to file the nail close to the eponychium, then quickly over the nail plate.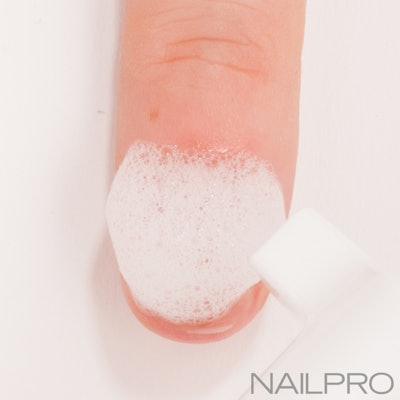 5. Have the client remove the excess oil with Kupa Basic Ultra Cleanse Hand Soap and a nail brush.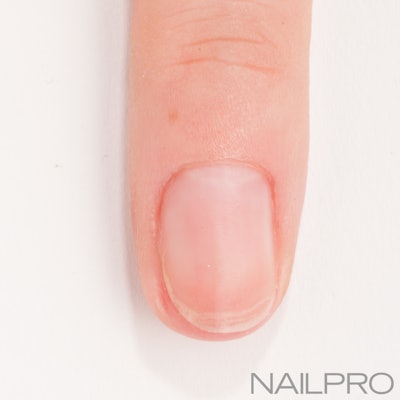 6. To finish, dry hand with a towel and continue with the service as usual.
Watch this step-by-step in action in the video below!
For more information on a Revolutions Per Manicure course, visit kupainc.com.
-Dina Ciccarelli
[Photography by Jason Bennett]
READ MORE:
Kupa Kicks Off New Education Series with Elaine Watson