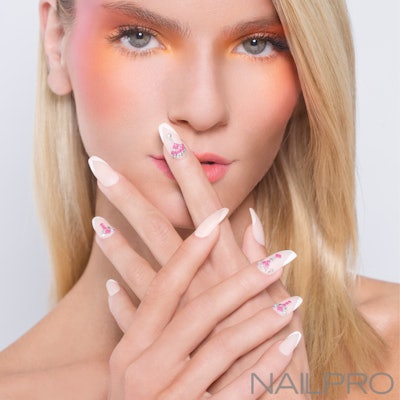 In the height of summer, when temperatures are scorching, sometimes it's best to pare down—clothes and beauty options. But simplified doesn't have to mean boring. We tapped veteran nail tech Denise Bourne to craft a modern set of pink-and-whites for our cover. That means a what's-old-is-new-again squared off shape, matte finish and hint of color and shine thanks to a spattering of embellishments. This versatile look is fit for any client looking to jazz up an old favorite or take a break from a more-is-more approach to nail art.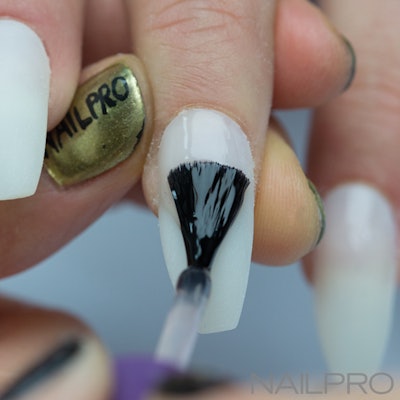 1. Bourne began by fitting full-coverage tips to extend the length of the model's nails. Then, she applied base coat.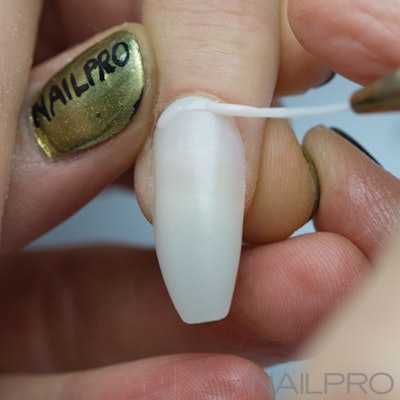 2. When working with polish, Bourne likes to begin the application with a skinny striper brush, using it to outline the cuticle area for a precise border. Then, she goes in with the bottle brush to finish polishing.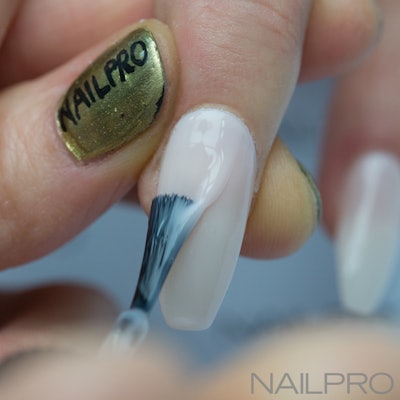 3. To achieve the desired shade of pink, Bourne combined two neutral shades to get the right coverage and color tone to match the model's skin.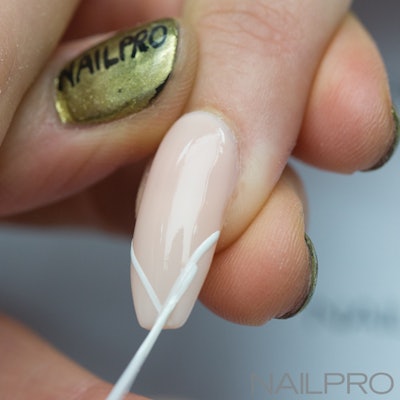 4. Using a striper brush, Bourne painted the outline of the white tip.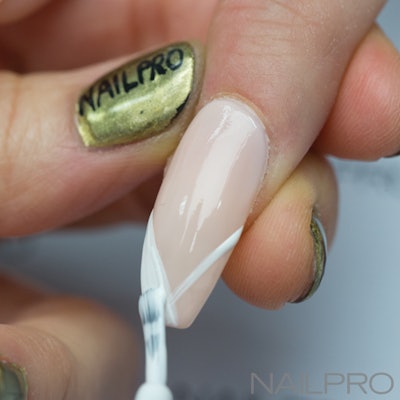 5. Then, she used the bottle brush to fill in the space on the free edge.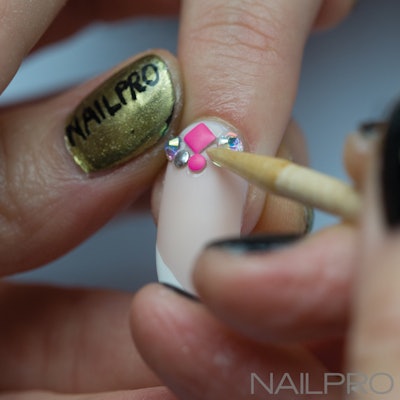 6. Once the polish was completely dry, Bourne applied matte top coat. To finish, she adhered matte hot pink and silver studs and rhinestones with gel for subtle color and shine.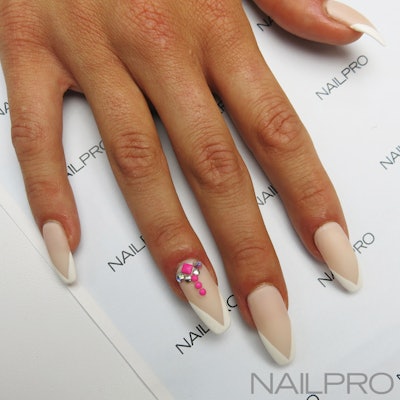 Cover credits: 
Nails: Denise Bourne
Photography: Angela Marklew
Makeup: Harriet Hadfield
Hair: Victor Mendoza
Watch the cover come to life in the video below:
-Stephanie Yaggy Lavery 
What do you think of our August 2017 cover look? Let us know in the comments below!