NYFW is in full swing and the season is proving to be an exciting one for nails.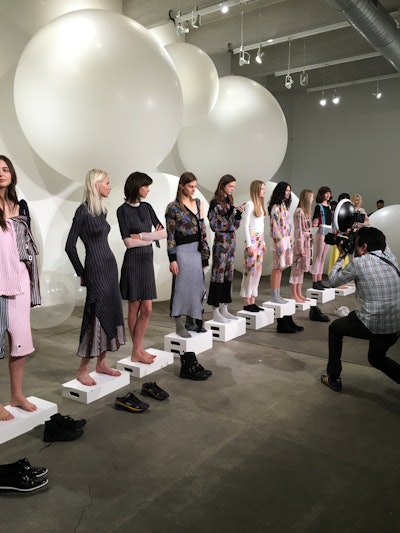 On Wednesday's sophomore presentation of PH5 in Bortolami Gallery, the brand showed a fresh and colorful take on knitwear with pops of vibrant hues over a negative space base on the nails.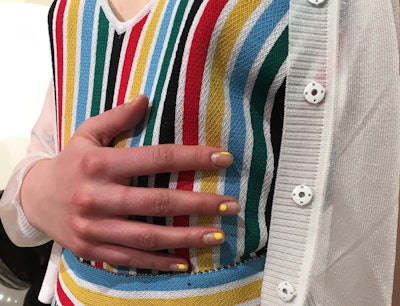 Former NAILPRO cover artist Elina Ogawa led the Deco Miami team to execute the spot on design.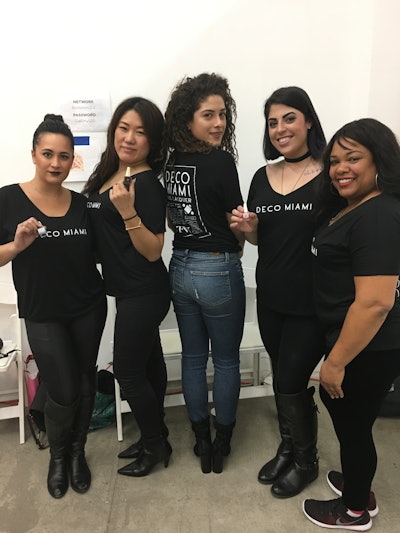 PH5 founder Wei Lin and designer Mijia Zhang chose five Deco Miami shades including Black Like My Soul (black), Tequila Sunrise (yellow), Don't Call Me Baby Girl (pink), Male Tears (cloud blue) and Tied Down (oxblood) for the look as they best represented the colors in the fall and winter 2017 collection.
RELATED: China Glaze at Tommy X Gigi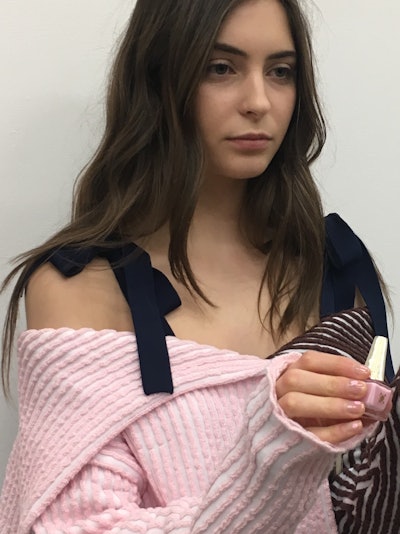 Here's how to recreate the look: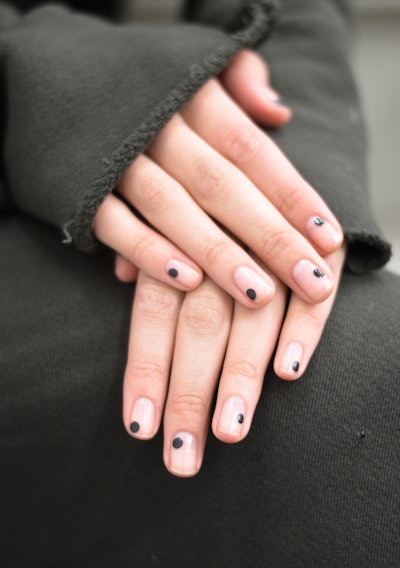 File prepped nails to rounded tips, filing so that the length of nails are to the edge of the fingertip.
Polish nails with one coat of Deco Miami's Dual Top/Base Coat, allow to dry.
Using a large balled dotting tool, place colored lacquer onto the nails in bold circles, placement was alternated to the tops and sides of nails.
Once the circles have dried, top with one last generous coat of Deco's Dual Top/Base Coat and let the coat dry. For more of a "gel" look, add a second top coat.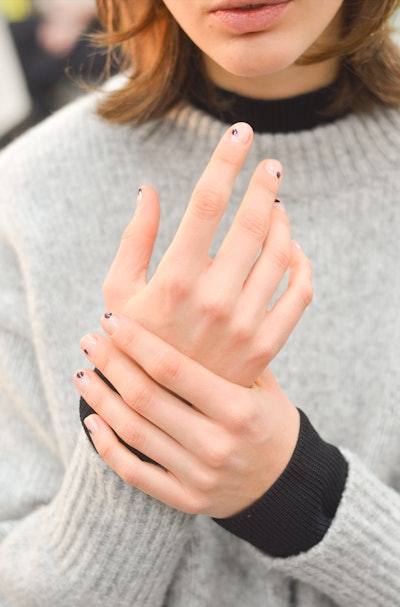 What do you think of this colorful dotticure? Let us know in the comments below!
-Sigourney Nuñez
[Images: 116 Media]