Capture the contrasting beauty of glitter and grey with this spirited design by Georgie of Distinct Nails (@distinctnails). Using gels and sunset inspired colored glitter, this look will leave your client's hands looking chic and bright. See the salon's step by step tutorial for the look.
Supplies Needed: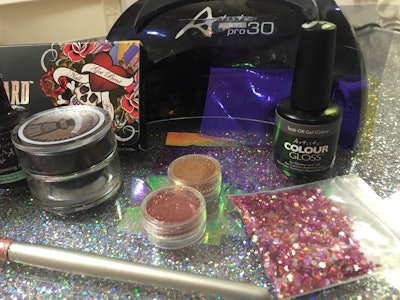 Artistic Nail Prep
Artistic Opening Act
Artistic Rock Hard in Groupie
Artistic Rock Hard in Get Bent Nail Forms
Artistic Rock Hard – Hardcore Clear LED gel
Artistic Oval Gel Brush
Angel Paper
Pink, Rose Gold and Orange Glitter
Artistic pro 30 LED lamp
180/180 files
White Block
Artistic Colour Gloss in Temperamental
Artistic Rock Hard in Headliner
IBD Gel Mattify
Artistic Revive Cuticle Oil
Step 1: Prep the nails.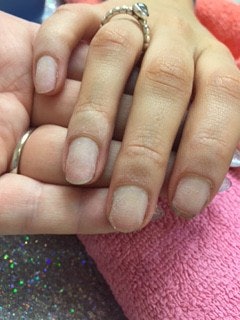 Step 2: Put the forms on all fingers and apply the Groupie Base Coat.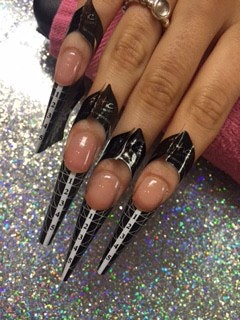 Step 3: Build the extension off the natural nail, making sure it is thin.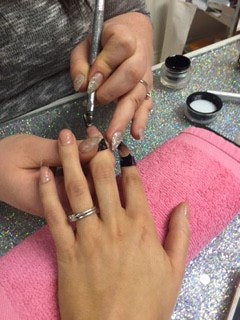 Step 4: Build the extension on all nails to look like this: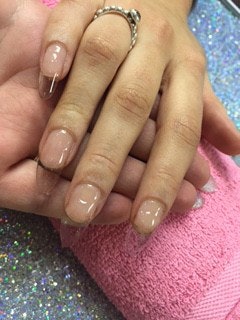 Step 5: Cut tiny shards off the Angel Paper.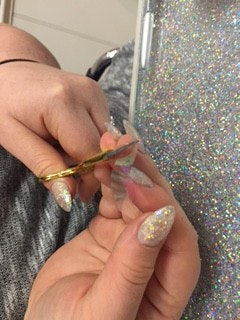 Step 6: Put a thin layer of gel onto the nails you want to apply the Angel Paper to, arrange them how you want and cure.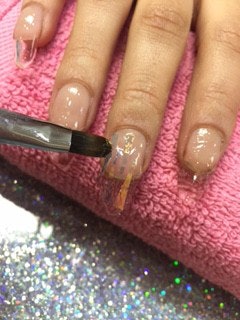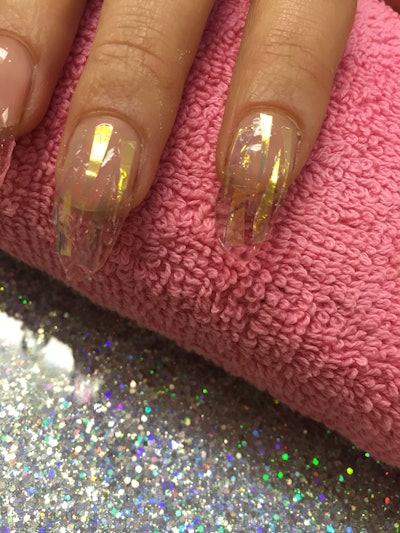 Step 7: Put another thin layer and apply glitter.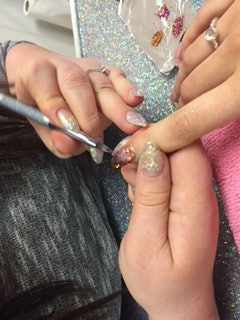 Step 8: Cap the whole nail with more gel and cure.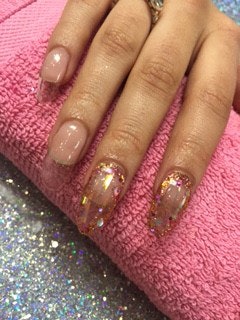 Step 9: File the nails into the shape you desire and smooth out, paying close attention to the cuticle area.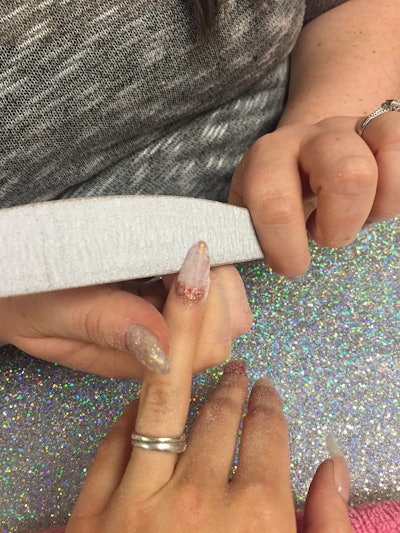 Step 10: Paint the rest of the nails with Soak Off Gel Colour in Grey.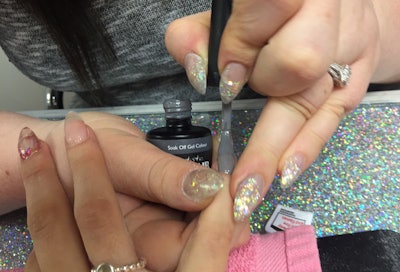 Step 11: Apply Matte Top Coat to the grey nails.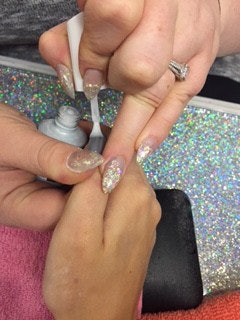 Step 12: Add the Headliner Gel Top Coat to the glitter nails, cure again, cleanse all the nails then apply cuticle oil.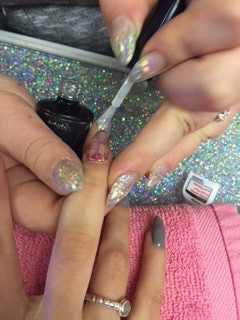 Step 13: Voila!