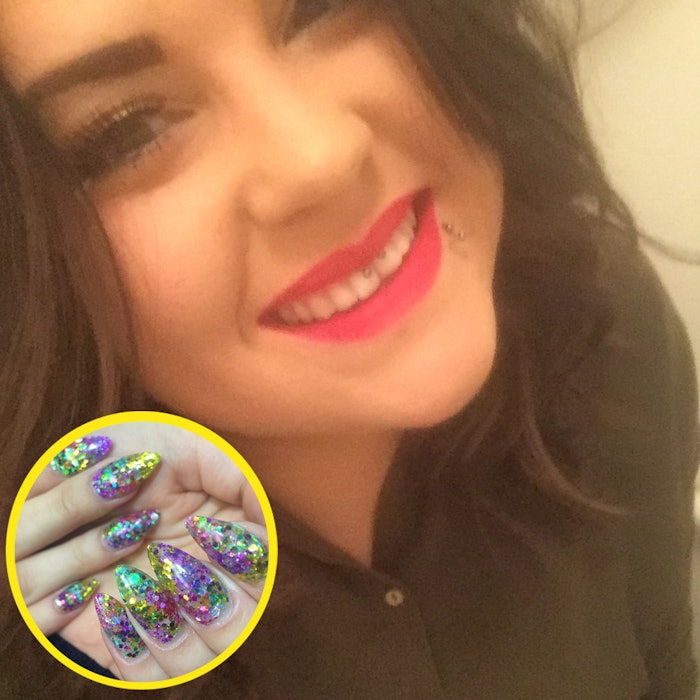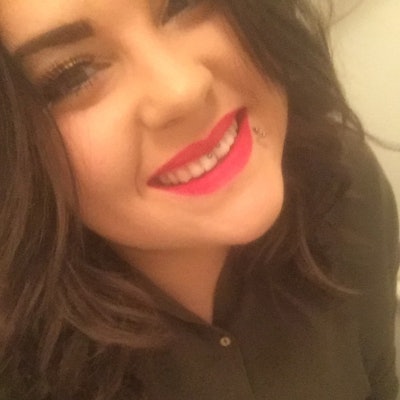 Welcome to NAILPRO's Nailed Down! where we "nail down" nail artists and technicians from our User Galleries and get to know them and their amazing work!
This week we visit Gloucester, UK!
Meet Georgie of @distinctnails:
Where do you work?
I have my own room in a hairdressers in Gloucester called Pride, and I have my business called Distinct Nails & Waxing.
How would you describe yourself?
I would say I have a very outgoing personality, although some of my friends might say I'm a bit crazy! I love to talk (I think that's why I love working in the nail industry!), I like a challenge and enjoy learning new techniques. I'm the complete opposite of shy and can be quite clumsy! But I'm very sociable and love to be different!
How did you get started in the nail industry?
I used to look at these incredible pictures of nails and was amazed with what you can do with them and how you can express your personality and individuality through nails, so after I finished my beauty therapy course, I decided to start a nail technician course. I thought I would be awful at it, but turned out, I'm so bad at art! There's just something about nails – the creative possibilities are endless and I honestly love it!
What or who inspires your work?
I wouldn't say anyone in particular inspires me, I just follow some extremely talented nail artists on Instagram, mainly from America, and give their designs go myself. All the different and unique nails catch my eye, and the crazier the better!
Are there any tools you can't live without?
As any nail technician I love my acrylic and gel brushes from Artistic Nail Design, I also have a striper which makes all my nail art possible!
What is your favorite technique?
Blending colors to do stone-inspired looks and lots of bling.
What is your craziest nail story?
Getting my hand glued to a client because nail glue can be really messy!
What tip can you offer other nail technicians?
Be nice, kind, and open. All nail artists started this because they love nail art, and we all want to learn from each other. When I started, I had this awesome support system of artists helping me and giving me tips. It was so amazing. I try to do the same for others!
You can find Georgie on the web:
In the NAILPRO User Gallery: nailpro.com/get-inspired/bauble-nails
Website: distinctnails.co.uk
Her Facebook page: facebook.com/distinctnailsandwaxing
Her Instagram page: @distinctnails

Click here for more Nailed Down! interviews »
Would you like to be featured in NAILED DOWN? Post images of your nail art to our User Gallery. We'll be highlighting outstanding artists based on those submissions! (minimum six pictures to qualify for consideration) NAILPRO reserves the right to edit submissions for length, grammar and clarity.
Images: Georgie of @distinctnails