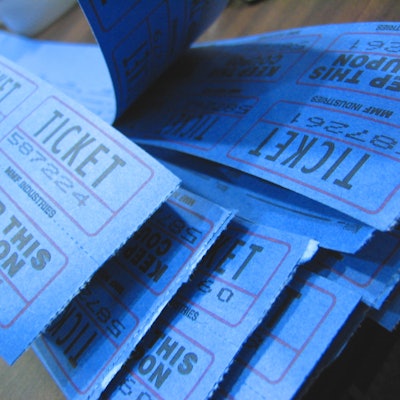 Looking for new ways to motivate your staff? Try offering incentive programs that increase employee productivity, improve sales and boost overall morale.
Motivated employees are the key to running a successful business. Frankly, the best motivator is good old cash. But when you can't afford to give everyone raises, instituting a reward program is a great way to stimulate and inspire your team. NAILPRO spoke to experienced salon owners and managers to find out the most successful incentive plans and how they function. Read on to find out which programs will work best at your salon.
To help keep the employee's interest high, it's important to announce daily reminders about the promotion. "We talk about it in our morning huddles at the beginning of each shift and we also post signs about the contest in our break rooms," Mahadevan says. Conte agrees on the significance of discussing the incentive. "Don't just print out the numbers and stick them somewhere, you have to talk about it and give recognition for who's leading each week—you have to create that sense of urgency."
Further, change up the plans and be strategic. Try not to do the same incentive every month; you don't want it to become predictable or for staff to feel entitled to it. Also, make sure your team is actually excited by the prizes. If the prize is worth winning, employees will work harder for it.
If you have limited resources and are unable to give raises to deserving staff, this is the next best way to keep your team motivated. With the right incentives in place, you can encourage your team to keep working hard. "If your staff is inspired, you'll have higher employee retention," Conte says. Plus, incentives can create a sense of fun at work and hopefully help bond your team.
Contests
The most popular incentives are retail and service-based contests for employees. Basically, the more money a nail tech brings into the salon, the more money and prizes they can win. Retail promotions are a successful motivator at Preston Wynne Spa in Saratoga, California. Every few months, the spa holds a retail contest. For every retail product a nail tech sells in a month, they receive a raffle ticket to enter a drawing to win $150 in retail products, says Nandita Mahadevan, director of spa operations at the Spa. "Our nail team is very competitive with each other, so they all work hard to win the prize," she explains. At the end of the month, they hold a drawing and pick two raffle tickets.
Nail techs are encouraged to sell throughout the entire contest; the more items techs sell, the greater their chances are at having their name selected from the drawing. With this set up, "a nail tech could have sold just two items the entire month but they could get lucky and have their name drawn and still win something," Mahadevan says. This helps prevent nail techs from comparing numbers and feeling like there's no point in trying to sell more when there's already a leading salesperson.
Prior to starting the promotion, Mahadevan reaches out to her regular manufacturers to secure product for contest giveaways. "Most vendors are open to helping salons with incentives," she says. The vendor sponsors the promotion, so no money comes out of the spa's pocket, explains Mahadevan, and it helps increase sales.
Another successful incentive is a service-based rewards contest. Similar to the retail incentive, this contest is based on selling a certain amount of items. For example, at Preston Wynne Spa they want to push their series of services, where a client purchases a set of six services at a discount. "Series are beneficial for the spa because it keeps clients loyal and coming back," says Mahadevan. For the contest, an employee will receive a raffle ticket for every series she sells over the course of a month. The spa selects two winners who receive a free spa treatment with a value of $150 to Preston Wynne or a gift card to another spa in the area.
You can also vary the prize for contests by what you know your staff will enjoy. "My staff loves time," says Bonnie Conte, co-owner of Chicago-based Avalon Salon and Day Spa and Strategies Certified Coach. When she holds incentives she often gives the winner two hours of paid time off.
New Clients
To help build business, you can hold incentives based on bringing in new clients. Nick Brown, co-owner of Velvet Nail Lounge in Troy, Michigan, focuses on new client incentives during his slower winter months. He prints out referral cards that offer 10 percent off the first service for new clients. The nail tech that gets the most people to come in with the card wins a prize. "I hand out gift certificates for local restaurants or places like Nordstrom," says Brown.
Somer Jutras, owner of LaBella Salon in Glastonbury, Connecticut, also offers first-time client incentives at her salon. "This helps [the staff] realize potential clients are everywhere they go—family picnics, restaurants, stores, the opportunities are endless," says Jutras. She typically offers a cash bonus to employees when they bring in new clients.
To keep all of the employees on the same page, it's important to show your staff a report on the numbers. Brown posts them in break rooms to encourage his staff to keep pushing for the prize. However, during the last week of the contest he removes the actual numbers. It's best to keep it ambiguous at the end, says Brown. "If people know toward the end that they're going to lose, they'll just give up."
Practical Advice
Before starting incentives, consider what you want to improve in your business. "Go into the incentive with the end in mind," Conte suggests. If the goal is to increase retail sales, then doing a retail-based contest may be best. Once you decide on the incentive, ensure that it's simple and easy to track. "Keep the time frame for the incentive short enough to keep the team motivated," says Mahadevan. One month is a good amount of time; anything longer and the promotion may lose momentum.
It's helpful to write out protocols for the incentives so the rules are clear. Also, keep whatever you're measuring simple enough for employees to be able to track their progress. It shouldn't be reports that only the management team can pull up. Mahadevan suggests that employees be able to look at their schedules and know they're close to where they need to be.
If you have limited resources and are unable to give raises to deserving staff, this is the next best way to keep your team motivated.
Create Excitement
Offering your staff incentives, ranging from retail and service contests to education perks, creates excitement in the salon. "The nature of our work is repetitive and having variety is important for keeping the employment experience fresh," says Peggy Wynne Borgman, president and founder of Preston Wynne Spa in Saratoga, California. An incentive plan lets your best performers know that you value their extra effort and effectiveness, she says. Plus, incentives are a win-win for salons: Your staff gets the opportunity to earn extra cash or prizes and feel appreciated, while the salon increases sales.
Education
Another positive incentive for your staff is offering standout education perks. At Velvet Nail Lounge, Brown will reward employees by paying for a continuing education course or seminar. "I like giving that person a paid day where they go to the training, we buy her lunch, and they go with my wife (co-owner and nail tech)—it makes them feel special and endears them to our salon."
At LaBella Salon, Jutras likes to award with inspiring education. She gives a ticket to an education class to the person with the most upgrade services or the most new clients. The new techniques the nail tech learns can add a new energy and enthusiasm to her daily work. Plus, she can teach others what she learned.
Lessons Learned
Many salon owners think commission will incentivize employees. Unfortunately, that's not always true. Bonnie Conte, co-owner of Avalon Salon and Day Spa and Strategies Certified Coach, says, "We used to pay 10 percent commission for retail sales but our staff didn't respond well." Her employees told her the percentage wasn't enough of an enticement. As a result, she no longer offers commission in her salon and opted for periodic goal-driven wins instead.
Nandita Mahadevan, director of spa operations at Preston Wynne Spa in Saratoga, California, cautions against incentives that only reward the highest seller. "We ran a promotion where whoever had the highest sales would win. We posted the numbers and it backfired," she shares. "Our employees felt like they were competing against one another." Now, they structure the contest with a raffle drawing, where one nail tech can sell 5 products and another sells 25 products, but anyone's name can be pulled in the raffle. "I think it's more inclusive and, ultimately, you want your employees to bond as a team," Mahadevan says.
Always talk to your employees to get a feel for what excites them. If the result of your last incentive was poor, then be open to changing it. Remember, employee feedback is a great tool.
Simple Recognition
An employee's self worth isn't always based on monetary gifts. Sometimes offering recognition and praise works equally well to make people feel appreciated and valued. Whether it's noticing that a nail tech brings in the most new clients, makes huge retail sales or has the highest number of pre-booked appointments, it's always important to acknowledge your employee's good behavior. "We like to commend employees who are doing an exceptional job because it really keeps them going," says Nick Brown, co-owner of Velvet Nail Lounge in Troy, Michigan. He also likes to do team outings. "If I see morale is lacking in the salon, I take all of our staff out for sushi and cocktails, and it helps bond us together." Sometimes the simple act of offering gratitude can go a long way to keep employees happy and motivated at work.
– Jennifer Moncayo
Image: Flickr via Alyson Hurt