Why stick to one shade when you can have two? Sabrina Gomez of @sabrina_ils shows how to create beautiful nail art using the LeChat Perfect Match Mood Gels and Mirano Chrome Pigment Powders.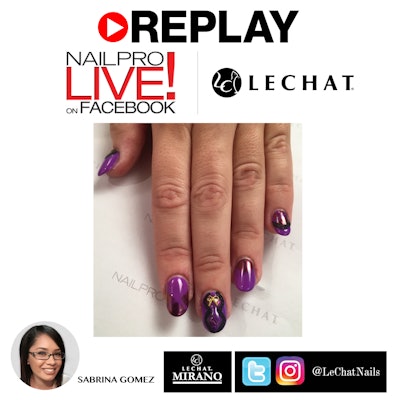 Watch the full demo below:
How are you creating nail art with your favorite chrome pigments and mood gel polishes into your designs? Let us know in the comments below!