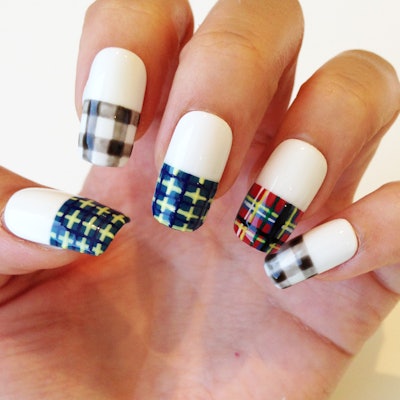 Fall is here, and fabric-inspired patterns are in season! Try this plaid design from MARS the Salon.
1. File nail into desired shape.
 
2. Apply 2 coats of white polish to each nail.
 
3. Apply camel and turquoise polish on the tips and under the tip.
 
3. Using a precision art brush, create a checkered pattern on three alternating nails using neon pink polish.
 
4. Apply top coat to seal and add shine.
[Images: MARS the Salon]