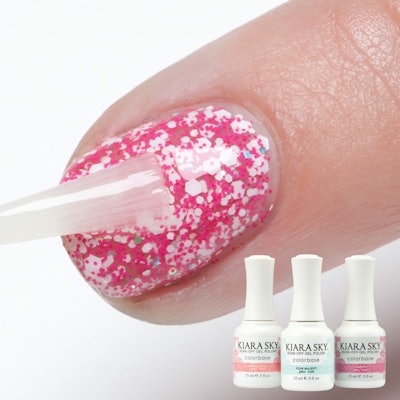 Glitter-obsessed clients won't be able to resist Kiara Sky Gel Polish. Each sparkling shade delivers full coverage sans the extra step of applying a base coat. Cure for 30 seconds under an LED light or for two minutes under a UV light for mirror-shine that lasts up to 14 days.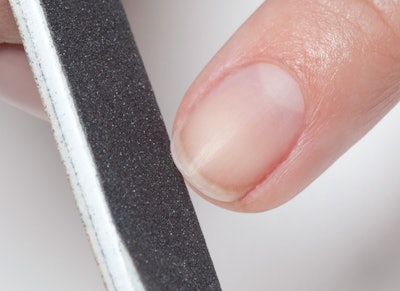 Step 1: Prep the nail. Use an alcohol-soaked nail wipe to cleanse ?the nail plate.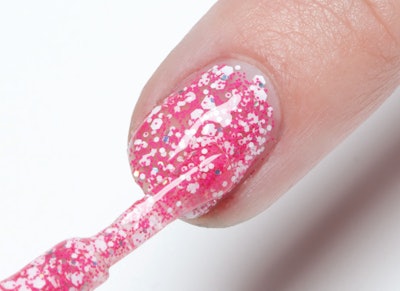 Step 2: Next, apply one thin coat of Gel Polish and cure. If more ?coverage is desired, apply a second coat and cure.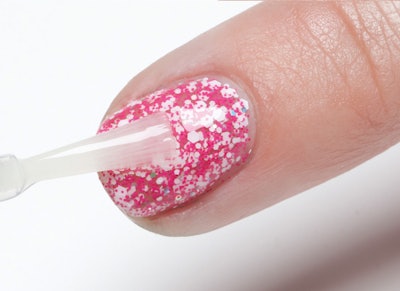 Step 3: Apply a thin layer of High-Gloss Top Coat and cure.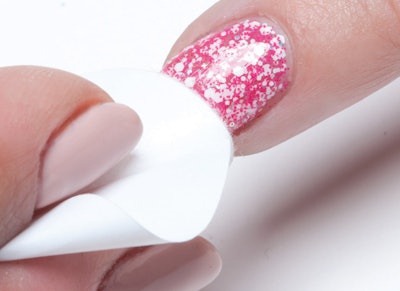 Step 4: Finally, use a lint-free nail wipe soaked with gel cleanser to remove any tacky residue.     
Find it at:
kiarasky.com
661.393.4800