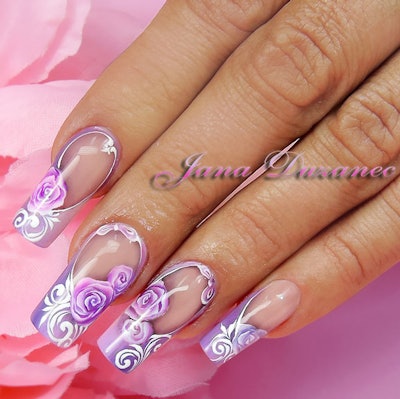 Using a thick art gel nail artist Jana Duzanec created this beautiful purple rose design. Finishing with a stunning relief pattern, this look is interesting to the touch as well as to the eye. Check out how to do it yourself here. »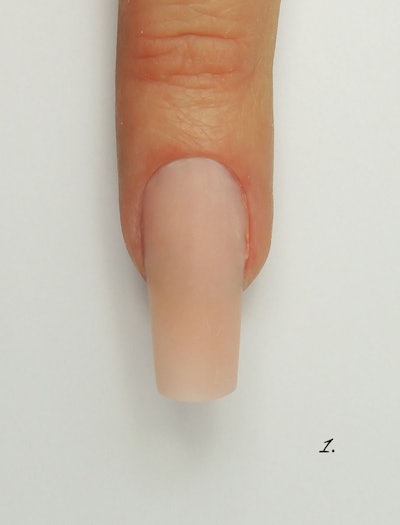 Step 1: Build the nail up with cover pink gel or pink acrylic.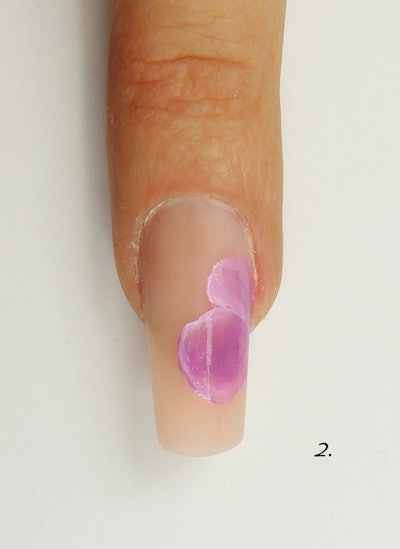 Step 2: With purple and light pink color gels paint the inside of the roses by swirling the brush across the nail. Cure it under a UV/LED lamp.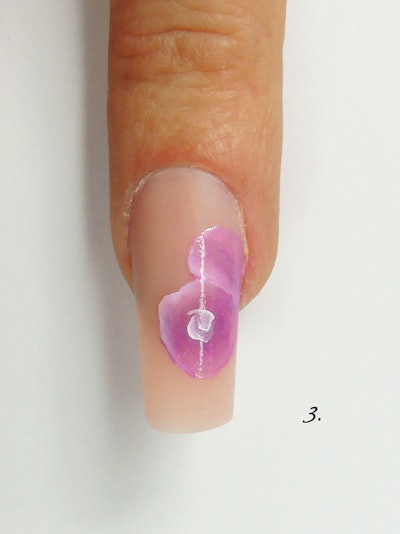 Step 3: With thick white gel, start to draw small swirls inside, starting from the middle. Draw one line and then blend it towards the  background to merge the two colors.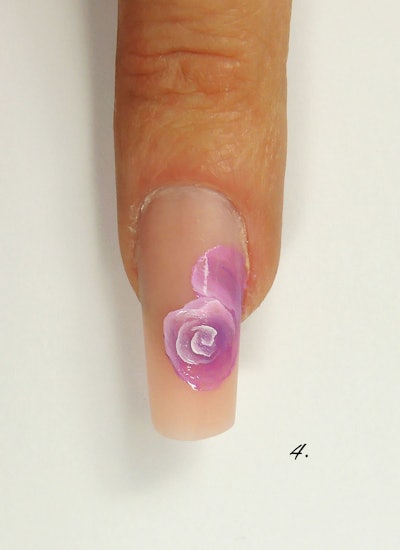 Step 4: As you go, make bigger and bigger lines, using the same method.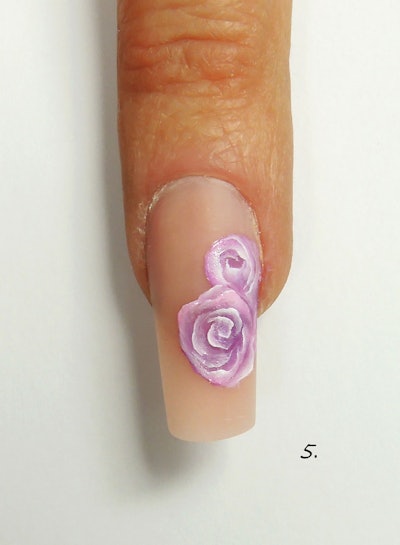 Step 5: Finish the lower roses with the same method, and on the smaller upper rose use opposite swirls to create an eye-catching look. In this case, blend it towards the outside line.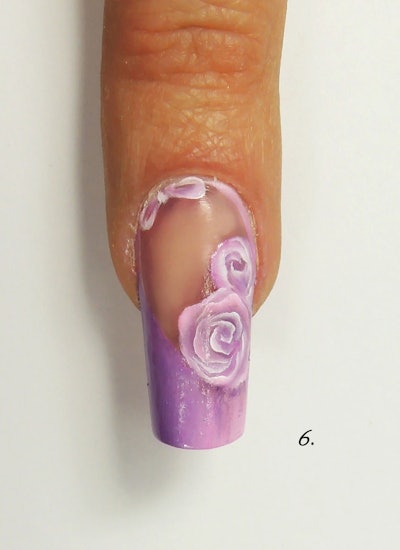 Step 6: Draw a French tip with a violet and light pink gel, taking care to avoid the roses. Draw a small bow and connect it to the French tip. Cure it for a few seconds.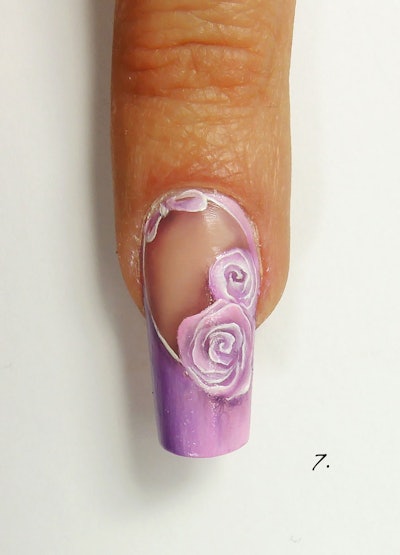 Step 7: With a mixture of black paint gel, violet gel, and some cleaner, go around the roses to  create a shadow effect. Blend it smoothly and completely. With a thin white gel, add some lines arround the bow and French tip. Cure it and adda top coat; cure; then cleanse the tacky layer.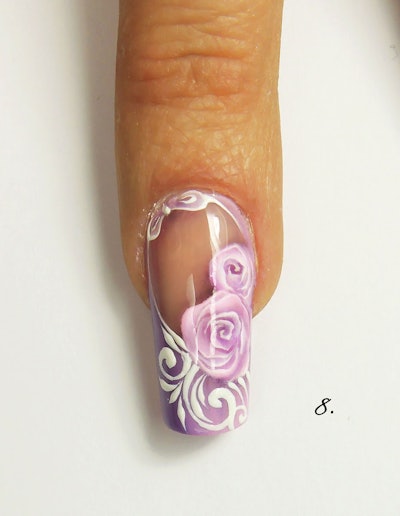 Step 8: Over the top coat with a white gel, draw on a 3-D relief pattern. Cure it and remember not do a second layer of the top coat, as this would ruin the relief.
For more of Jana's work, check her out on Facebook or on her website Nails by Jana.
[Images: Jana Duzanec]