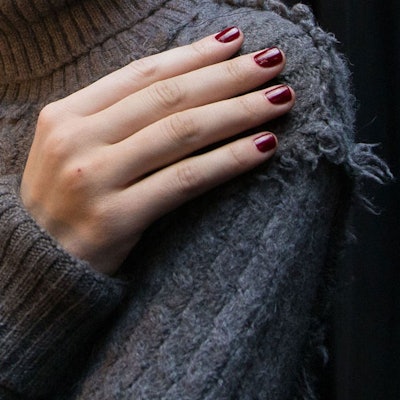 To create a look that complemented the Derek Lam Fall/Winter 2015 collection, Jin Soon Choi looked to deep, rich hues for inspiration. The luxurious burgundy chosen by Choi creates a warm look that was perfectly matched with the rustic fabrics and sharp tailoring used by the designer.
But this look isn't limited to the runway; Jin Soon Choi has given us a how-to guide so that you can recreate this clean, but rustic design on your own. »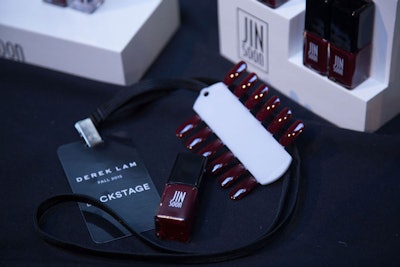 What you'll need:
Nail File
Nail Polish Remover
JINsoon Power Coat
JINsoon Audacity
JINsoon Top Gloss
(All polishes available from JINsoon)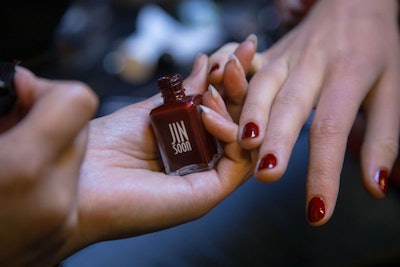 How-To:
1. File and clean nails, removing all traces of polish and oil residue.
2. Use JINsoon Power Coat to protect the nail.
3. Apply two coats of JINsoon Audacity and let dry.
4. Finish with JINsoon Top Gloss.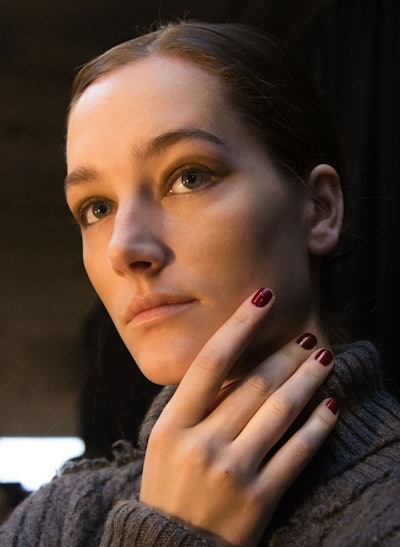 [Images: JINsoon]