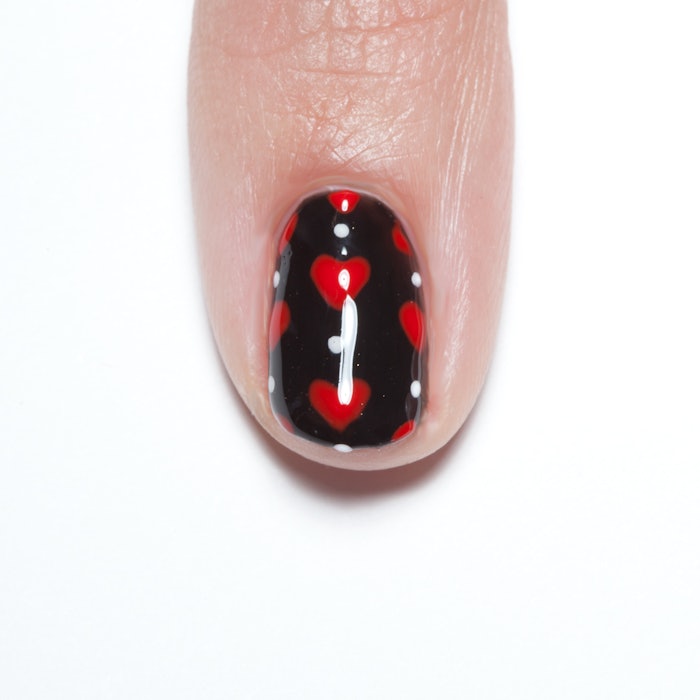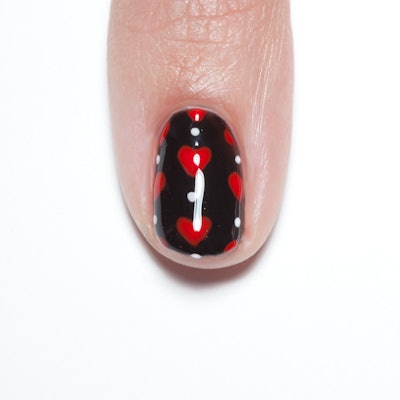 Natalie Minerva (aka @nail_swag) debuted her new line of art gels (named Toyko Swag Colored Art Gel) to us right in the NAILPRO offices – and showed us exactly how to create a cute heart print for Valentine's Day. The product is supposed to last up to 3 weeks and works in conjunction with the existing Presto Gel line. All supplies can be found at naillabostore.com.
1. Prep the nail, apply one layer of your base gel and cure for 20 seconds under your Presto LED lamp.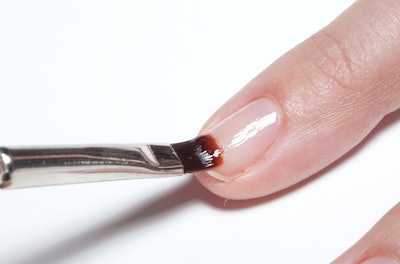 2. Apply your Presto Color Gel in Black to the entire nail. Cure for 20 seconds.

3. Pick up your red gel (Tokyo Swag #1) with a fine tip gel art brush and create small hearts. Cure for 20 seconds.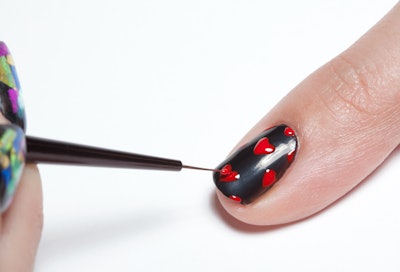 4. Pick up small dots of white (Presto Art Gel in White will work) and dot them in the nail between your hearts.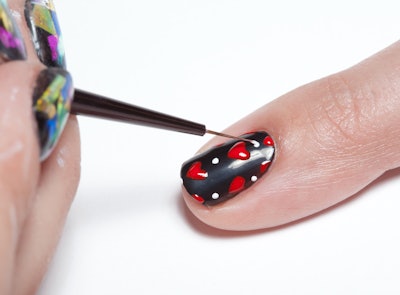 5. Add Presto Top Gel and cure for 20 seconds. Cleanse the nail. Done!