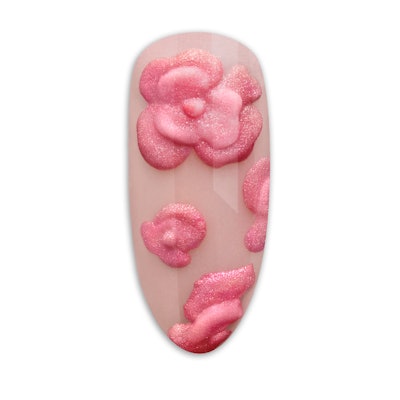 Keep your clientele happy all spring long with some sculpted 3-D art using CND acrylic! Make it uber-feminine by spacing out bits and pieces of different sized-flowers across the nail. Here's how: »
1.  Apply a thin base layer of RETENTION+ Liquid and Perfect Color Warm Pink Opaque Powder and finish with the 180 side of the Hot Shot File.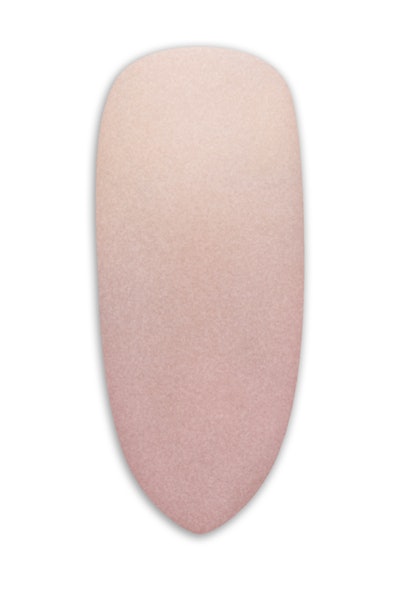 2.  Apply a layer of BRISA Gloss. Cure for two minutes in the CND UV Lamp. Remove top film with 99% Isopropyl Alcohol.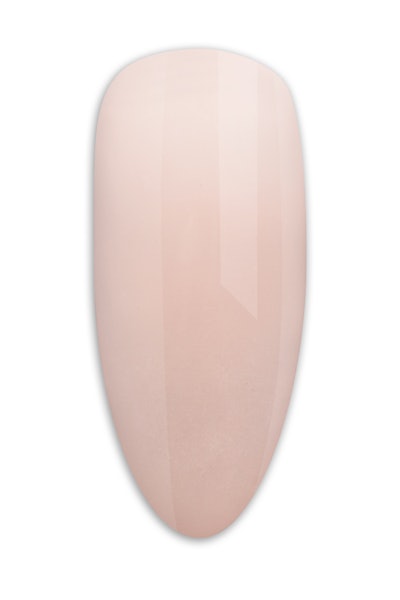 3. Mix 3 parts Perfect Color Powder Warm Pink Opaque and 1 part Additives Nectar Glaze to create a Peach Powder. Create the outer petals with RETENTION+ Liquid and Peach Powder.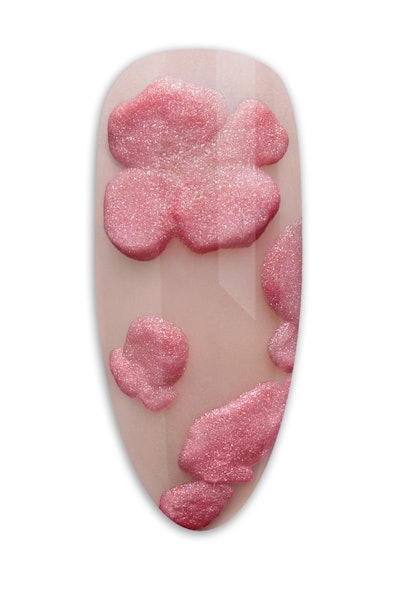 4. Create remaining petals by dipping first into Peach Powder to create a bead and then dip the bead into Perfect Color Soft White Powder to create a two-tone bead.  Continue creating petals until you have the desired design.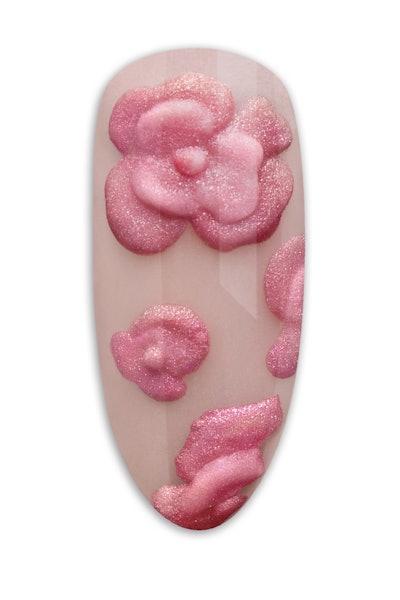 [Images: CND]