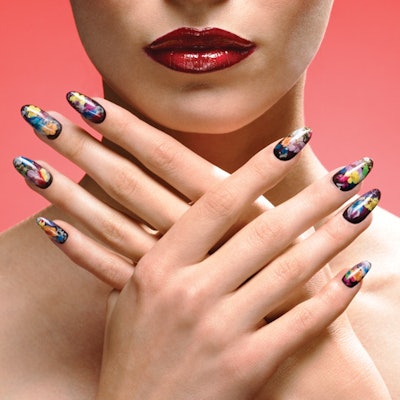 We employed the help of award-winning nail artist John Hauk to help us create the perfect floral-infused manicure. He used black acrylic for the background, which was the perfect canvas for the flowers to pop. Hauk also ventured into mixed medium for the floral design: dried flowers coupled with acrylic embellishments in the form of leaves and petals, which gave the nails even more dimension. Ready to try it yourself? Here's how. »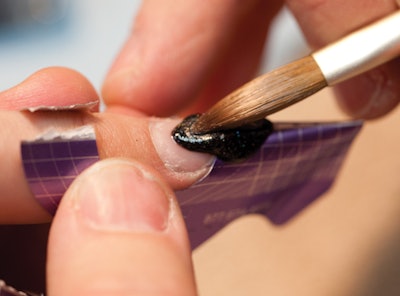 Step 1: Hauk began by extending the model's nails using black acrylic. He made sure that he worked extremely thin as the design would later be encased in clear acrylic.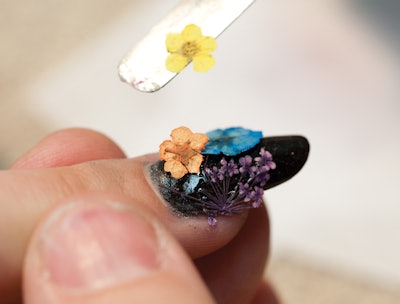 Step 2: While the acrylic was still tacky, he places dried flowers randomly on the nail, overlapping at the edges.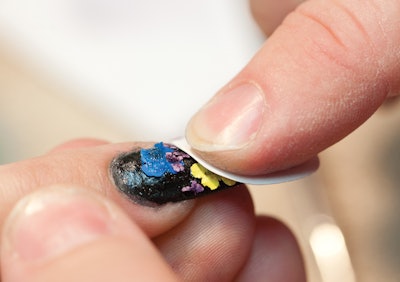 Step 3: Working with dried flowers is delicate business, so Hauk used a dry pad to press down any pieces that were sticking up.
Page 2: Adding Acrylic and Finishing.  »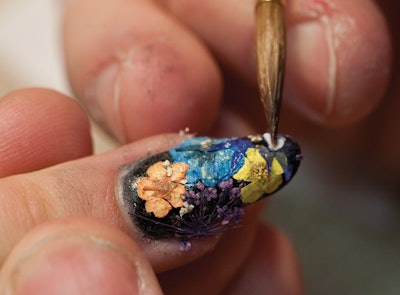 Step 4: To add depth to the design, Hauk added leaves and other floral embellishments with acrylic.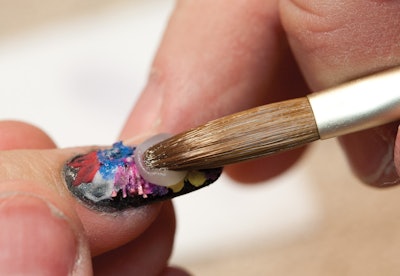 Step 5: A coat of clear acrylic was used to encase the design.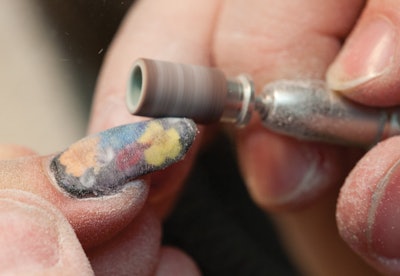 Step 6: Using both an e-file and hand file, Hauk refined the shape and length of the nail.
[Photography: Cory Sorenson]