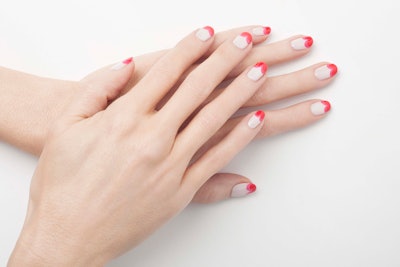 Help your clients complete their Valentine's Day looks with these adorable heart inspired French tips. Michelle Saunders shares how it's done:
1. Apply a coat of first base base coat allowing each nail to dry.
2. Layer 2 coats of ballet slippers on all 10 nails.
3. Apply a coat of fiesta to the top half of the nail, closest to the tips, in the shape of 2 circles (like the tip of a heart).
4. Make sure to wait 2 minutes for it to dry thoroughly.
5. With lollipop, follow the same lines as fiesta, leaving enough pink peeking through so it looks like double hearts.
6. Finish with a coat of good to go top coat.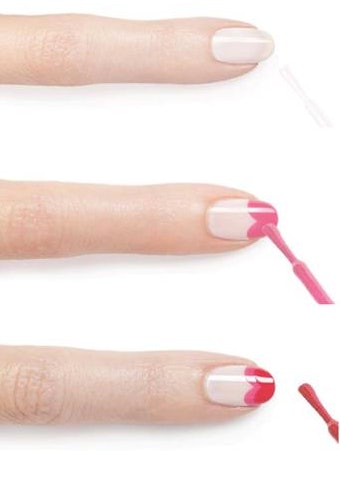 [Images courtesy of essie]