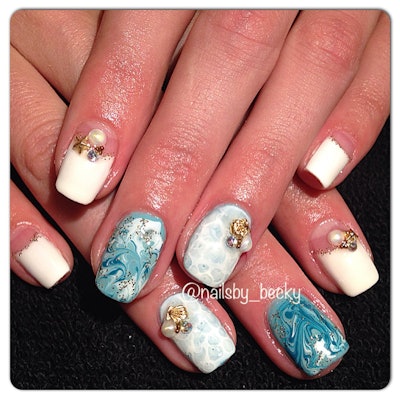 Becky Carter (@nailsby_becky) always has fresh, creative nail art ideas. Here's how you can get the water drop effect using this must-know technique. Click for
Items needed:
Gel polish base coat
Polish color of choice
Polish in white
Polish top coat
Dotting tool
Step 1: Prep nails as usual. Apply base color with gel polish in color of your choice and cure.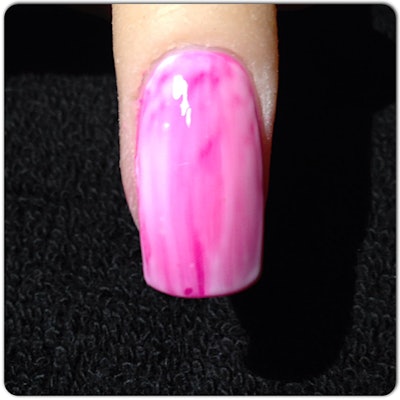 Step 2: Place some white gel polish on a paint tray or aluminum foil. Add a couple drops of clear gel polish top coat to the white and mix slightly. This "thins" down the white. Apply thinned out polish to nail. Do not cure.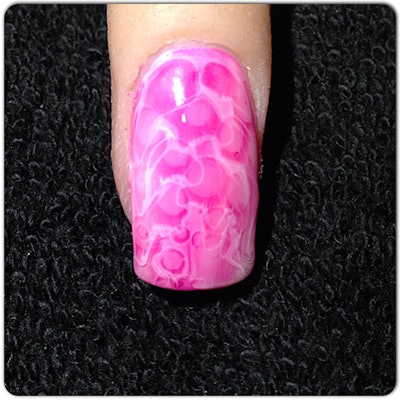 Step 3: Place some gel polish top coat on your paint tray. Using your dotting tool, make random dots on your nail. Once the white gel polish has spread out, cure as normal.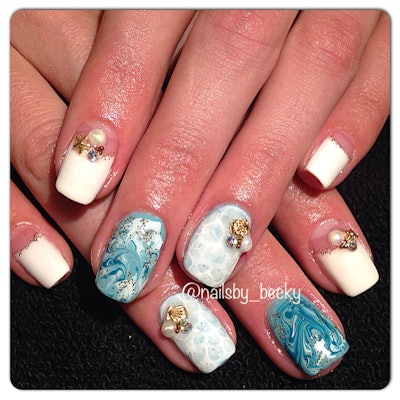 Step 4: Add top coat, wipe off inhibition layer and you're done! Try in a variety of colors and mix and match with other nail art.
Find Becky's work online:
Instagram: @nailsby_becky
Twitter: @BLCarter28
[Images: Becky Carter]