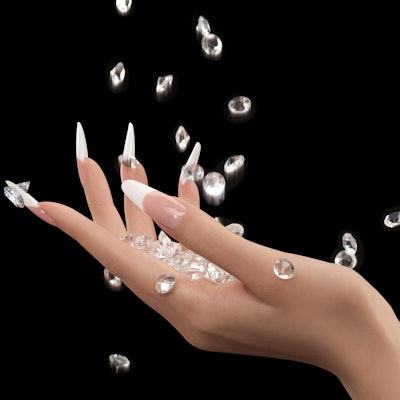 Follow this gel demo courtesy of Star Nail International for flawless French nails every time.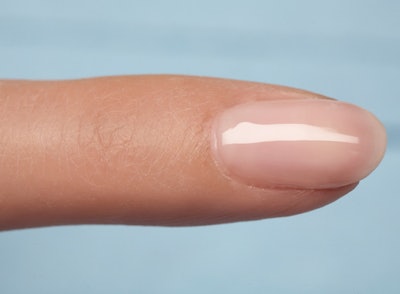 Step 1: Prep the nail. Start by applying a base of hard pink gel. Cure for two minutes under a UV light.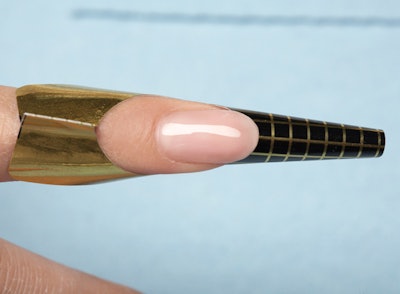 Step 2: Apply a nail form.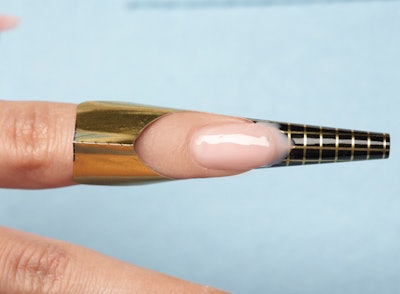 Step 3: Using hard pink gel, extend the nail bed. Build up the gel as needed, then cure for two minutes. Note: This will not cure an LED light.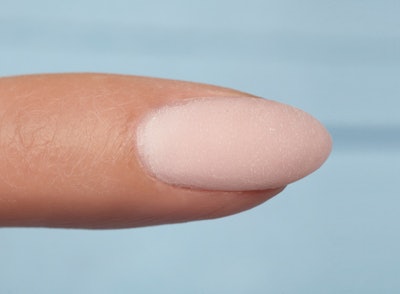 Step 4: Remove the form, then shape the nail and buff away shine.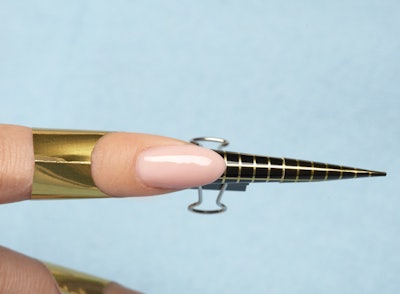 Step 5: Apply a form. Tip: Using a binder clip to pinch the form into a tighte stiletto helps keep the shape of the nail that you're building.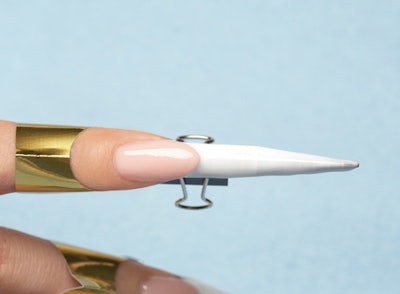 Step 6: Sculpt an extension with white gel along the form. Cure for two minutes.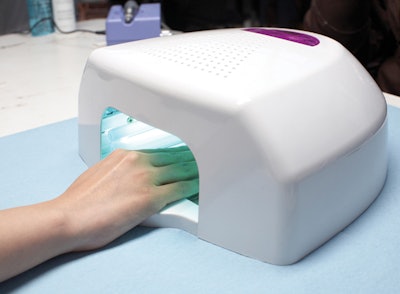 Step 7: Cap the nail with thick, clear gel to bond the pink and white together, and cure for two minutes.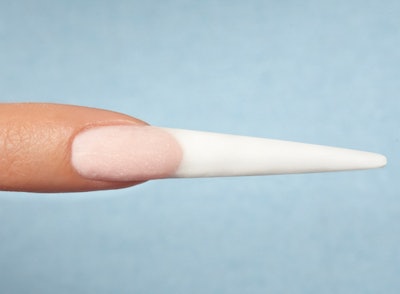 Step 8: File and shape the nail.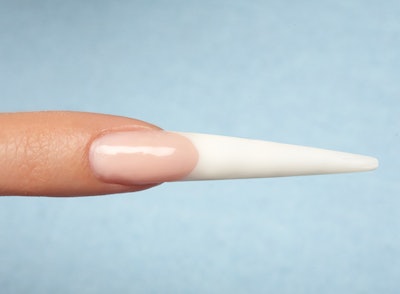 Step 9: Finish with a high-shine gel top coat.
[Images: Star Pro]